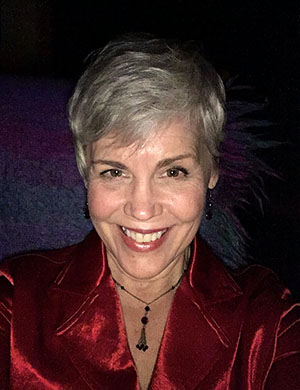 Main Title:
Conductor of Appalachian Chorale
Phone Number:
828-262-3020 Leave Message in Dean's Office
917-613-9135 cell
Dr. Linda Larson joined the Hayes School of Music faculty in the fall of 2012 as conductor of the Appalachian Chorale. In the summer of 2012 she began teaching at Cannon Music Camp, conducting several choirs and teaching voice lessons. She has also served as vocal coach for the University's Musical Theatre Club's productions of Rent and Godspell.
A soprano, Dr. Larson's wide-ranging repertoire includes opera, oratorio, recital, and chamber music, with an emphasis on new American music. She has sung leading operatic roles throughout the United States with the New York City Opera National Company, Opera Illinois, Syracuse Opera, Tri-Cities Opera, Indianapolis Opera, Opera Memphis, and others.
Dr. Larson has premiered new American music at Carnegie's Weill Recital Hall and with many of New York's leading new music ensembles. A favorite of composer John Eaton's, she has performed many of his works, including the premieres of his operas The Curious Case of Benjamin Button and Pumped Fiction, and the upcoming (fall 2013) Rerouted. In April 2011 she premiered American Academy of Arts and Letters award-winning composer David Glaser's Catullus Dreams with NYC new music ensemble Sequitur. She recorded Moonset No. 1, written for her by Glaser, in 2010. She has been featured with symphonies and festivals from Maine (Bowdoin International) to Oregon (Chintimini Chamber Music).
Dr. Larson earned her bachelors degree in vocal performance from the University of Michigan, and her masters in choral conducting and doctorate in voice from the University of Texas at Austin. She is a graduate of the Tri-Cities Opera Resident Artist Training Program, and participated in the Twentieth Century Opera and Song program at the Banff Centre for the Arts. She spent twelve summers on faculty with the University of Alaska Summer Fine Arts Camp, where she taught voice, conducted choirs, and served as vocal coach and assistant music director for music theater productions. She has taught at New York University and Ithaca College and served as coordinator of the Vocal Coaching Program at Cornell University. She moved to Boone in 2009.