The 24th Annual Appalachian GuitarFest and Solo Guitar Competition will be held April 5-7, 2019. Guest artist concerts to include Corde Cantanti, Stephen Aron, and Rene Izquierdo!!
For all inquiries, e-mail to: guitarfest@appstate.edu.
All concerts will be held in the Broyhill Music Center at Appalachian State University.
Full package price for festival participants, including all concerts, masterclasses and workshops: $80. Additional fees for competitors: $40 for Division I and II, $20 for Divisions III & IV.
One parent or guardian of pre-college registrants may attend any events for free!!
Individual tickets for evening concerts and Division I competition final round are $25 ($15 for ASU students with I.D.) and will be available at the door.
Our competition registration deadline is April 1st. We will be in contact regarding competition registrations and scheduling on April 3rd.
The official partner hotels for the 2019 GuitarFest are the Fairfield Inn and Suites, and the Comfort Inn and Suites. They are both offering special rates to GuitarFest registrants, and are also the only hotels where our shuttle will be making pickups for transporting registrants and competitors to the ASU campus. Book early, and be sure to mention the GuitarFest when booking your rooms!
Two evening concerts, featuring Douglas James, Corde Cantanti, Stephen Aron, Rene Izquierdo, the GuitarFest Guitar Orchestra conducted by Alan Hirsh, plus the Sunday afternoon final round of Division I competition. Masterclasses with the eveing artists, plus additional masterclasses and workshops with Adam Kossler, Porto Seguro, Corinne Cassini, and Andy Page.
Note: Pavel Steidl, who was previously slated to appear at the GuitarFest, will not be able to be here due to visa issues.
Want to play in the GuitarFest Guitar Orchestra? Here's the link for downloading parts to the music. Parts I and II tend to be the hardest, IV and V easier, III the easiest. stay away from the Contra and Requinto parts unless you happen to have those special instruments.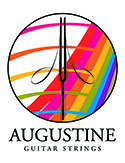 Appalachian GuitarFest receives support from
Augustine Strings
The Boone Suzuki Guitar Workshop will take place again this year, concurrent with GuitarFest, at a nearby venue. There is no charge to come and observe the classes at this event. For more information, go to:
Concerts Featuring:
Corde Cantanti

Rene Izquierdo

Stephen Aron

Appalachian GuitarFest Guitar Orchestra, directed by Alan Hirsh