2019 Hayes School of Music Piano Competition
When: Saturday, October 26, 2019 - Final Round
Where: Appalachian State University, Hayes School of Music - Boone, NC
Eligibility: Pre-College Pianists – 8th–12th grade; U.S. citizens with primary United States residence
Awards:
First Prize: $1,000
Second Prize: $750
Third Prize: $500
Hon. Mention $250
Additional Honors:
Scholarship to Cannon Music Camp at Hayes School of Music - summer 2020 (for eligible 8th–12th graders)
Winners' Concert - immediately following the Awards Ceremony
Judges:
Competition Sponsor:
Lucy Chu is a recognized piano teacher and music educator with 60+ years of teaching experience.
A native of Shanghai, Lucy received her Bachelors and Masters music performance degrees from Indiana University and continued her studies at the Juilliard and Mannes Schools of Music. She has also performed as a guest artist with the Cincinnati Symphony Orchestra. In 1989, she created and developed the E-Z Notes series of music teaching and learning tools, which are highly-regarded and endorsed by major composers and pedagogues.
Lucy's initiative to underwrite the Hayes School of Music Piano Competition stems from her commitment to furthering music education at the pre-college level. She says, "the Hayes School of Music Piano Competition has been one of the most gratifying projects that I have had the pleasure of being a part of in my many years of supporting the arts. It is wonderful to hear and meet these dedicated young pianists with such inspirational talent. I look forward to watching them develop as young artists in the future."
RULES AND REGULATIONS
The competition will be held in two rounds:
Preliminary Round Repertoire: 1) Major work of Bach, Beethoven, Haydn or Mozart - any baroque Prelude and Fugue or classical Sonata movement (without repeats) is acceptable; 2) any piece of contrasting style Submission Deadline: Saturday, September 14, 2019
Final Round Repertoire: Same as above - if invited to perform live, the same preliminary repertoire must be performed during the final round. The music should not exceed 20 minutes.
Preliminary Round: repertoire must be submitted by Youtube video links. All works should be memorized. A preliminary round jury will select performers to compete in the final live round on October 26, 2019 in Boone, NC at the Hayes School of Music on the Appalachian State University campus.
Preliminary round deadline: Saturday, September 14, 2019
REGISTRATION: https://appstate.irisregistration.com/Form/19hsom-pianocomp
Non-refundable Registration Fee: $35 if received by August 30; $50 if received between August 30 - September 14
Invitations to the final live round contestants will be emailed by Friday, September 27, 2019. All award winners must be available to perform during the Winners' Concert immediately following the conclusion of the competition.
Competition Application
You will complete a simple registration process, fill-in the required fields and pay the online fee. After that, please email required documents as attachments:
One page biography - up to 300 words. List your teachers, performances, awards and honors.
One letter of recommendation from your principal teacher.
Proof of school grade, such as a recent report card with date indicated. If homeschooled, please provide a transcript. Either should be scanned and attached.
The above should be emailed - preferably as pdf documents -- to Competition Coordinator, Laura Chu Stokes - stokeslc@appstate.edu
Results: 2018 Hayes School of Music Piano Competition
1st Place: Christopher Tavernier - teachers: John Cobb / Douglas Weeks
2nd Place (tie): Kevin Xu - teacher: Florence Ko
2nd Place (tie): Trung Nguyen - teacher: Marjorie Lee
3rd Place: Tan Nguyen - teacher: Marjorie Lee
Honorable Mention: Carson Garcia - teacher: Diane Higgins
Honorable Mention: Dominic Rajagopal - teacher: Karen Boyd
https://www.wataugademocrat.com/mountaintimes/entertainment/hayes-school-of-music-announces-piano-competition-winners/article_6eb349ad-a725-5243-a364-ead88c345b6f.html
---
Photos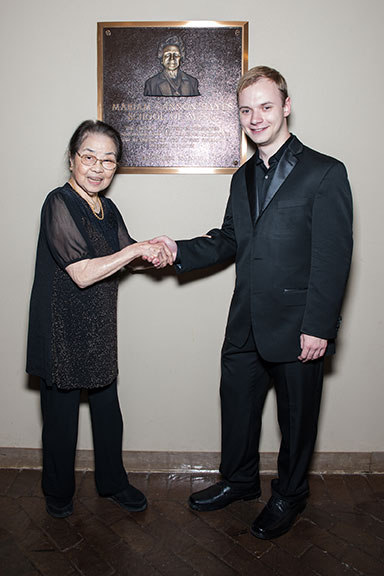 Sponsor Lucy Chu & Christopher Tavernier (1st place)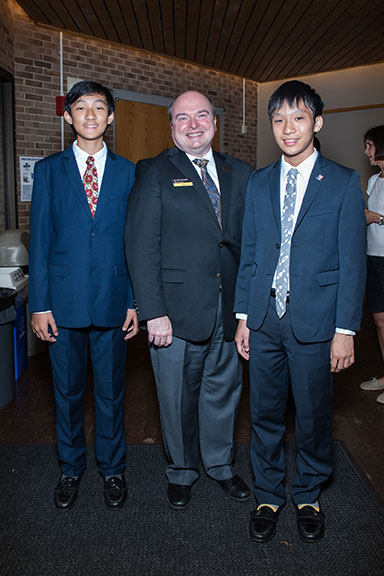 Tan Nguyen (3rd Place), Dean Douthit, Trung Nguyen (2nd place-tie)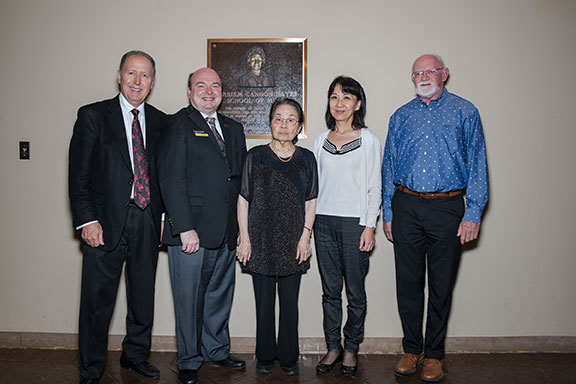 Dennis Alexander (judge), James Douthit, Lucy Chu, Junie Cho (judge), Rodney Reynerson (judge)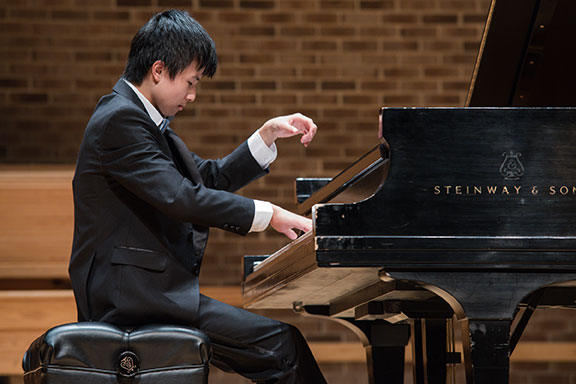 Kevin Xu (2nd place - tie)
---