Hayes School of Music Piano Competition
UPDATE: Congratulations to all the participants of the inaugural 2018 Hayes School of Music Piano Competition!
1st Place: Christopher Tavernier - teachers: John Cobb / Douglas Weeks
2nd Place (tie): Kevin Xu - teacher: Florence Ko
2nd Place (tie): Trung Nguyen - teacher: Marjorie Lee
3rd Place: Tan Nguyen - teacher: Marjorie Lee
Honorable Mention: Carson Garcia - teacher: Diane Higgins
Honorable Mention: Dominic Rajagopal - teacher: Karen Boyd
https://www.wataugademocrat.com/mountaintimes/entertainment/hayes-school-of-music-announces-piano-competition-winners/article_6eb349ad-a725-5243-a364-ead88c345b6f.html
---
Photos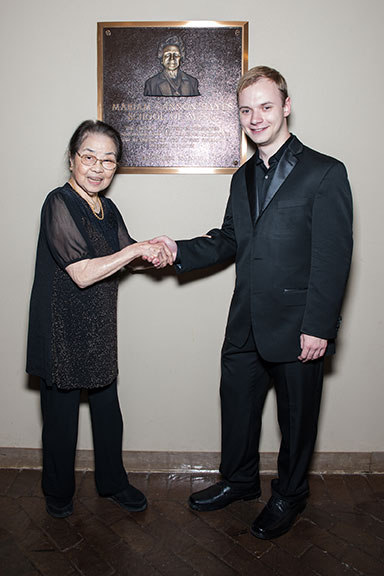 Sponsor Lucy Chu & Christopher Tavernier (1st place)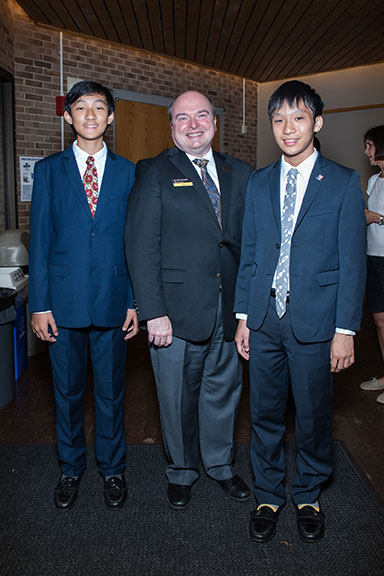 Tan Nguyen (3rd Place), Dean Douthit, Trung Nguyen (2nd place-tie)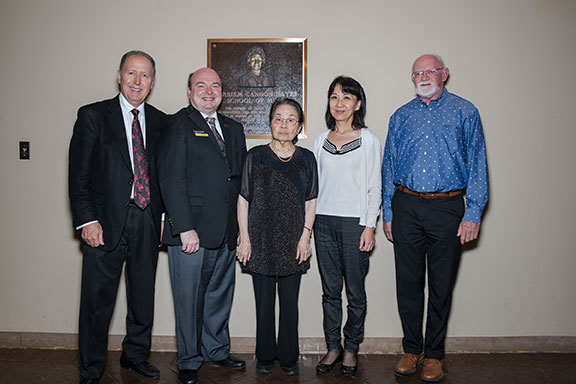 Dennis Alexander (judge), James Douthit, Lucy Chu, Junie Cho (judge), Rodney Reynerson (judge)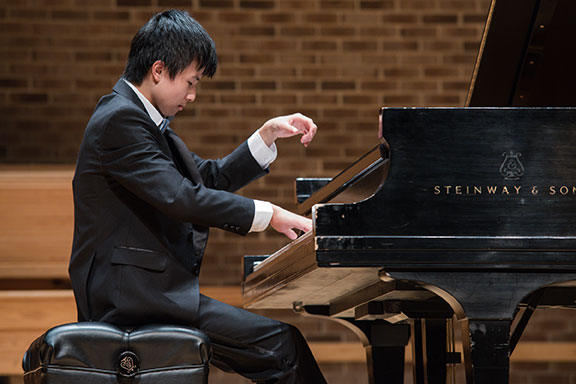 Kevin Xu (2nd place - tie)
---
When: Fall, 2019
Where: Appalachian State University, Hayes School of Music - Boone, NC
Eligibility: Pre-College Pianists – 8th–12th grade
Awards:
First Prize: $1,000
Second Prize: $750
Third Prize: $500
Honorable Mention
Additional Honors:
Scholarship to Cannon Music Camp at Hayes School of Music - summer 2020 (for eligible 8th–12th graders)
Winners' Concert - immediately following the Awards Ceremony
Judges:
Dr. Rodney Reynerson - Piano faculty, Appalachian State University
Dr. Bair Shagdaron - Piano faculty, Appalachian State University
TBA
Repertoire: Two selections; not to exceed 20 minutes (without repeats); memorization required
Haydn, Mozart or Beethoven Sonata, First* or Third Movements
(*with the exception of Beethoven, op. 27, No. 2 'Moonlight' - first movement)
Any piece of contrasting style
Registration: $50
Deadline: September 2019
Competition Application
Contact: Laura Chu Stokes - stokeslc@appstate.edu
You will complete a simple registration process, fill-in the required fields and pay the online fee. After that, please email required documents as attachments:
One page biography - up to 300 words. List your teachers, performances, awards and honors.
One letter of recommendation from your principal teacher.
Proof of school grade, such as a recent report card with date indicated. If homeschooled, please provide a transcript. Either should be scanned and attached.
The above should be emailed - preferably as pdf documents -- to Laura Chu Stokes - stokeslc@appstate.edu