Appalachian Percussion Ensemble Presents "Pieces with Choice" Concert on Nov. 18
by Lisl Doughton
The Appalachian Percussion Ensemble will present a virtual concert on Wednesday, November 18, 2020 at 8:00 pm on the Hayes School of Music Performances page. The concert is centered around "Pieces with Choice", demonstrating multiple kinds of improvisation in which the players make decisions on the fly.
Listeners will experience an array of percussion instruments and sounds. This concert is the fifteenth in the Open Mind Series originated by Dr. Rob Falvo, Professor and Percussion Area Coordinator at the Hayes School of Music.
"Years ago I created the Open Mind Series to emphasize an openness and curiosity to hearing and experiencing sounds that are played in percussion ensemble, since the repertory is mostly contemporary 20th- and 21st-century music," says Dr. Falvo.
The title of the Nov. 18 concert, "Pieces with Choice", reflects that each piece provides an opportunity for the performers to decide on certain musical factors in real time. The improvisations in this concert are played in different ways depending on the composer's directions for the piece.
"The first piece on the program, Pandemic by Kathleen O'Mara, is actually a freely improvised piece that the percussionists play as a response to a poem about a pandemic," says Dr. Falvo. Dr. Bruce Dick will recite the poem while the musicians play.
"There is a pedagogy of practicing freely-improvised music. The practices I use have roots in Eastern spiritual understanding and musical organizations like Music For People, International Society For Improvised Music and Expressive Arts," says Dr. Falvo.
Other pieces allow the performers to make choices in specific categories.
Rosetta Stone by Jordan Nobles allows the performers to choose their percussion instruments. Spin, also by Jordan Nobles, allows performers to choose which melodic cell (a short fragment of melody) to play as well as which instrument to play.
Music For Pieces Of Wood by Steve Reich allows performers to choose to play measures a certain amount of times.
Percussion - Movement IV by Johanna Beyer allows performers to choose their own instruments.
How To Rebuild Your Battleship, composed by Jonathan Scales and arranged by App State student Jason Sivert, allows performers to improvise at certain points in the score.
The Appalachian Percussion Ensemble is composed of Hayes School of Music student musicians and is led by Dr. Rob Falvo. Graduate students Jason Sivert and Kaitlyn Look serve as assistant directors. The program and list of performers can be found here (PDF download).
Dr. Falvo invites his students - and the wider community - to explore musical styles freely and with openness to all forms of music.
"Music is music. Whether it is classical, contemporary avant-garde, jazz, fusion, world music, freely-improvised music, rock, country, orchestral, or anything else, to me, it has its place and one style of music is not less or greater than any other style of music. There is no high-brow or low-brow in the arts as far as I can see."
"To be passionate about any style or styles gives us the enthusiasm and motivation to delve deeper into discovering the beauty of making and experiencing art."
The Appalachian Percussion Ensemble concert can be viewed on Wednesday, November 18, 2020 at 8:00 pm on the Hayes School of Music Performances page.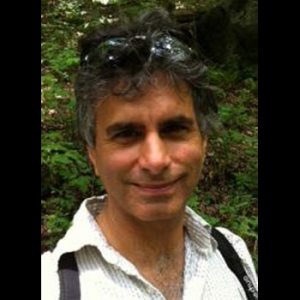 Tags: