Welcome
The Hayes School of Music at Appalachian State University is nestled at the base of Howard's Knob in downtown Boone, NC (year-round pop. 15,000), a small town which thrives as one of the Southeast's premier tourism and outdoor recreation destinations. The nearby Blue Ridge Parkway and Pisgah National Forest provide a beautiful natural setting with unlimited possibilities for outdoor adventure.
Named for Mariam Cannon Hayes, the Hayes School of Music enrolls more than 475 students pursuing careers in the following fields: Music Education, Music Performance, Music Therapy, Sacred Music, Composition and Theory, Music Industry Studies, Jazz Studies, Graduate Music Studies. These programs are supported by more than 50 faculty, numerous performance ensembles, and modern academic and performance facilities. Click here for a campus map of the Hayes School of Music.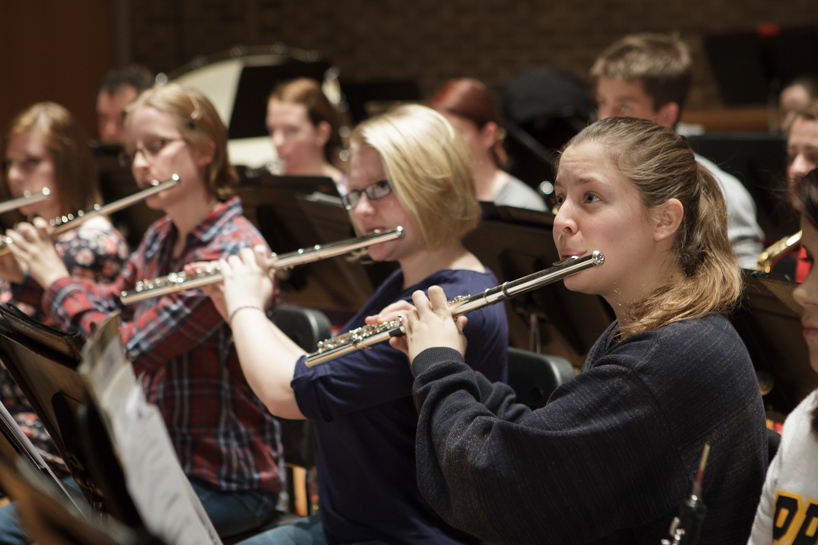 The Hayes School of Music cultivates knowledge, skills, and human qualities related to teaching, creation, performance, business, appreciation, and therapeutic use of music. It serves as a vibrant musical center for the campus and the region.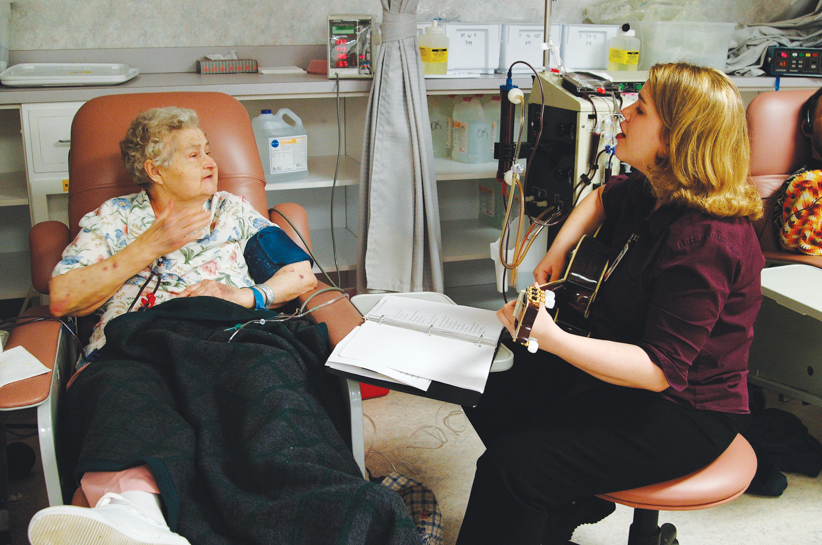 The Hayes School of Music fosters a caring, respectful, and inclusive community that focuses on individual student growth and development in the pursuit of musical artistry, academic excellence, and professional success.
Fast Facts About the Hayes School of Music
Noted for quality instruction by national and internationally recognized faculty musicians, Appalachian State University Hayes School of Music offers four undergraduate degree programs and two graduate-level programs, as well as:
A music school of nearly 500 students who pursue and attain careers in music education, music business, music merchandising, sound recording technology, music therapy, sacred music, composition, performance and many academic fields of music
A faculty of more than 60 professionals, most with doctorates, whose research and performances reach throughout the United States and the world
A $10 million endowment that supports music students, faculty and all areas of musical endeavors
A musicianship-based scholarship program that supports more than 25 percent of the Hayes School of Music's student body
A multi-million dollar recording studio including four independent control rooms, 13 edit stations, three recording spaces and a large and diverse collection of professional audio equipment, including a new state-of-the art Solid State Logic control board
A nationally recognized music therapy program
10 large, classically oriented choral and instrumental ensembles
More than a dozen specialty ensembles, including two instrumental jazz ensembles, the Steely Pan Band, Collegium Musicum (early music), and Gospel Choir
Alexander Technique study and a course in entrepreneurship available for all Performance majors
International study and performance opportunities in Ireland, China, Austria, Cuba, Ireland, and South Africa
Out-of-state tuition that is less than many universities' in-state tuition