Dr. Andrew Hannon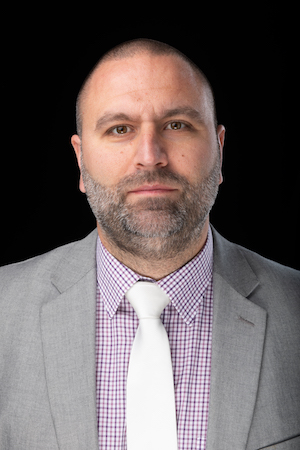 Main Title:
Assistant Professor of Music Composition and Theory
Office Location:
Rm 223, Broyhill Music Center
Dr. Hannon earned BM and MM degrees from Southern Illinois University, and a DMA in music composition from the University of South Carolina.
Dr. Hannon's compositions have been performed throughout the United States at the NASA National Conference, Kentucky New Music Festival, Outside the Box Music Festival, and CMS Pacific Northwest Conference. His soprano saxophone and piano composition, Eternal Enamor, is published through Dorn Publications and has been widely performed. His music is an amalgamation of many diverse influences and alternates between extreme moments of violence and serenity. Score and audio examples can be found at www.andrewhannon.com.
As a theorist, much of his research has concentrated on the analysis of Ligeti's final composition, Hamburg Concerto. This research focuses on how Ligeti creates an expansion and contraction of the melody, harmony, and formal design in the composition.