Dr. Catherine Garner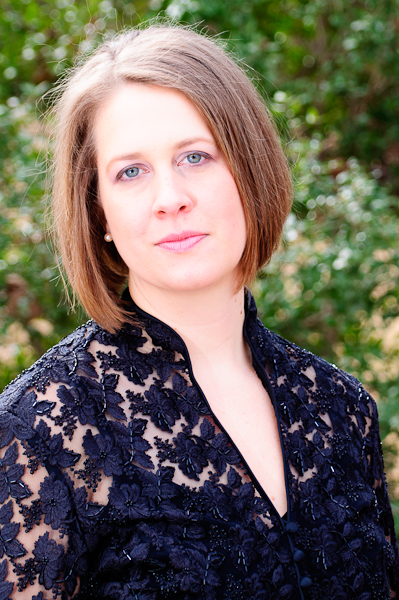 Main Title:
Coordinator of Keyboard Activities
Collaborative Piano, Class Piano
Office Location:
Room 408, Broyhill Music Center
A collaborative pianist and assistant professor on faculty at Appalachian State University, Dr. Garner received a Doctorate in collaborative arts and chamber music under the direction of Dr. Jean Barr from the Eastman School of Music. She received a Masters of music degree in vocal accompanying and coaching from Florida State University and a Bachelor of music in piano performance at Louisiana State University.
Dr. Garner has performed as a soloist with the Louisiana State University Orchestra, the Monroe (La.) Symphony Orchestra, the Tallahassee Symphony Orchestra, the Tallahassee Ballet, and the Big Bend Orchestra. She was a staff pianist at the American Institute for Musical Studies summer program in Graz, Austria as well as a participant at the Summer Academy in Nice, France with Dalton Baldwin. She recently was a coach for opera, German Liederabend, and Italian Art Song performances for the summer festival VIMA, part of the VARNA summer opera festival in Myrtle Beach, South Carolina. She participated in both the New Music@ECU Festival and the Festival of New Music at Florida State University and was the official pianist at the East Carolina University Brass Festival and Flute Symposium. Dr. Garner was a featured performer at the Pershing's Own Tuba/ Euphonium Conference in Washington DC, SERTEC at NC School of the Arts, NERTEC in Ithaca, NY with Tom McCaslin, and NWERTEC in Lexington, KY with Dr. Jarrod Williams. She has also performed as a guest artist with Dr. Britt Theurer in the New Works Recital at the International Trumpet Guild Conference premiering a work by Dr. Mark Richardson. In summer 2021 Dr. Garner placed second in the International Collaborative competition of the Puerto Rico Collaborative Institute where she now serves as a member of the artistic board for the summer festival in San Gérman, Puerto Rico.
Dr. Garner has performed as a collaborative pianist with such groups as The New Music Collective in Charleston, the Coastal Winds, the Greenville Choral Society, and with various soloists around the southeast, such as Aaron Goldman, assistant principal flutist of the National Symphony and Collin Williams, Associate Principal Trombone of the New York Philharmonic. She performs regularly with soprano Serena Hill-Laroche, member of the voice faculty at University of South Carolina. In 2018 she was the official pianist for the competitions, both high school and collegiate level for the Southern Regional Music Teachers National Association. Dr. Garner is also the founder and director of Music on a WIM (Women's Initiative Music Series), a concert series that featured compositions by women, performed in high traffic areas around the university. She continues to champion works by underrepresented composers, and recently was awarded a grant from ABIDE organizing and performing on a lecture recital of music by African American women composers along with Nicole Franklin, soprano and Lenora Helms Hammonds, guest lecturer. Dr. Garner was asked to be a participant on a BIG READS grant through the ECU Department of English where she organized and led a lecture recital of music by First Nations Composers and Poets, premiering a work for prepared piano by composer Dawn Avery. She has also been a participant in master classes with Marilyn Horne, William Bolcom, Richard Hundley, Jànos Starker and John Wustman among others.
For three years prior to starting her doctoral program, she was the faculty pianist at East Carolina University. Dr. Garner rejoined the East Carolina faculty where she taught for many years as coordinator of the Collaborative Piano Program after completing her studies from the Eastman School. Along with her active performing career she is currently area coordinator of the keyboard faculty and the Director of the Collaborative Piano at Appalachian State University.