Dr. Ellie H. Wee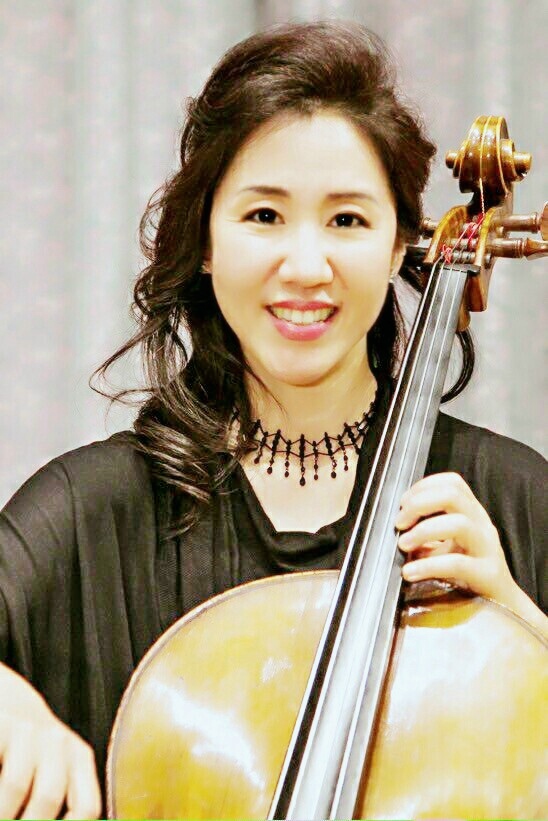 Main Title:
Associate Professor of Cello
Office Location:
Room 314, Broyhill Music Center
Cellist Ellie Wee, DMA, has performed as a soloist, chamber musician, and orchestra player in the United States, France, Italy, Turkey, Japan, and Korea with such groups as Stonehill Trio, New England Chamber Ensemble, Menotti Lyric Opera, Arizona Opera, Pacific Music Festival, Boston Bel Canto Opera, Handel and Haydn Society, and Boston Baroque, to name a few. In 2009, she was invited to perform and to participate in a roundtable discussion as a panel at the "Haydn in London" Symposium in Boston, which included world-renowned conductor, Sir Roger Norrington.
Dr. Wee has received numerous awards and scholarships, including the Anna Rosenzweig String Award, the Regents' Full Scholarship Award, and the Boston University Full Scholarship Award, among others. A dedicated teacher as well, her students have been have been chosen to participate in state and national-level honors orchestras, including the ASTA National High School Honors Orchestra. Moreover, her students were chosen as a winner of the Director's Choice Award at the Lowell Philharmonic Orchestra Concerto Competition in 2014 and MMEA All Eastern District Senior Festival Audition in 2015. She is also an active performer, lecturer and adjudicator, and has presented master classes and concerts at some of the most prestigious performing arts institutions and universities in the United States and internationally.
She has taught at Arizona State University, Northeastern University, The College of St. Mary Magdalen, and Stonehill College, Easton, MA. She also appears as a regular guest artist to give recitals and master classes at Adnan Menderes University State Conservatory, Kusadaci, Turkey.
Dr. Wee loves art, literature, cooking, and traveling. As an enthusiastic outdoor activist as well, she enjoys fishing and kayaking.
Education
BM: New England Conservatory (Cello Performance)
MM: New England Conservatory with Honors (Cello Performance)
Boston University (Historical Performance)
DMA: Arizona State University (Cello Performance)
Students' Accomplishments
First place (Cello) at MMEA All-Eastern Audition (April, 2015)
First place (Cello) at MMEA All-State Festival Audition (Jan. 2015)
Winner of Lexington High School Soloist Audition (Dec. 2014)
Director's Choice Award, Lowell Philharmonic Orchestra 2014 Concerto Competition (Feb. 8,
2014)
First place (Cello) at MMEA Northeastern District Senior Festival Audition (Nov. 2013)
Second place (Cello) at MMEA All-State Festival Audition (Jan. 2012)
Winner of Lexington High School Soloist Audition (Nov. 2012)
Winner of the ASTA National High School Honors Orchestra (2009)