Dr. Jacob Kopcienski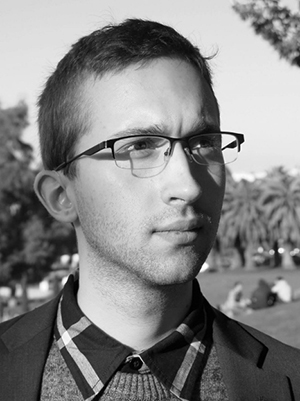 Main Title:
Assistant Professor of Musicology
Office Location:
Room 305, Broyhill Music Center
Dr. Jacob Kopcienski (He/They) is a multifaceted scholar and artist whose work explores music, listening, and community through writing, teaching, collaboration, and community-engaged projects. A graduate of the Ohio State University (Ph.D. Musicology), his dissertation, "Sounding Queer Appalachia" considers how music and cultural activity sustain LGBTQ communities, placemaking, and activism in Appalachia. Using ethnography, archival research, and media analysis, his research examines how Appalachians use music and performance to rework ideas like "pride," "queer," and "intersectional feminism" in from the 1970s to the present.
An accomplished saxophonist and contemporary music specialist, Dr. Kopcienski has performed on concerts, conferences, and festivals throughout the United States, Europe, and Southeast Asia. He recently appeared on the OSU Sonic Arts Ensemble's collaborative composition/improvisation project album Live from the Multiverse. Dr. Kopcienski is also a staff writer for the website I Care if You Listen.
Dr. Kopcienski has earned degrees from Bowling Green State University (B.M) and West Virginia University (M.M., and M.A.), and has completed studies in saxophone at the Conservatoire à Rayonnement Régional de Boulogne-Billancourt in France.