Dr. Katherine Strand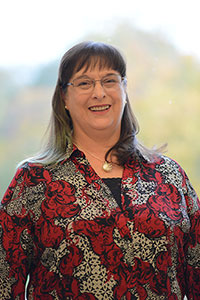 Main Title:
Dottie Sink Sykes Distinguished Professor of Music Education
Office Location:
Room 103-A, Broyhill Music Center
Dr. Strand is the Dottie Sink Sykes Distinguished Endowed Professor of Music Education. Katy taught K12 music in rural and urban settings in Virginia and Chicago Public Schools. She served as the vocal/choir faculty for the Virginia Governor's School for the Humanities and Visual and Performing Arts. She coordinated and developed curricula for a new elementary guitar curriculum in partnership with Templeton Elementary School, Bloomington Indiana. Her research interests include teaching for musical creativity, curriculum analysis and critique, and preservice teacher preparation. In addition to authoring several pedagogical and research-based book chapters, co-editing and writing chapters for Musicianship: Composing in Choir, Katy has teaching articles in the Music Educators Journal, Teaching Music, General Music Today, and research articles in the Journal of Research in Music Education, Bulletin of the Council for Research in Music Education, Journal of Music Teacher Education, Philosophy of Music Education Review, and Music Education Researcher.