Dr. Mi-Jin Kim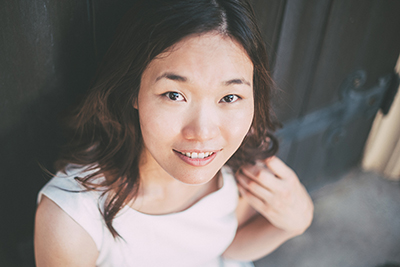 Office Location:
Room 319, Broyhill Music Center
Dr. Mi-Jin Kim started taking piano lessons at age of six, in her native Incheon, Republic of Korea. Her significant talent received recognition and awards from numerous competitions such as the Joong-Ahng Music Newspaper Competition and the Incheon City Piano Competition in Korea, the International Piano Workshop Competition in Bulgaria, the International Bicentennial Liszt Competition in Los Angeles, among others. She has appeared as soloist with the Sejong University Symphony Orchestra and Good Classic Music Festival Orchestra in Korea, and with the Philharmonica Bulgarica in Bulgaria. In 2015, she was also invited to perform at the 2015 American Liszt Society Festival "Liszt and Dammnation", held at the University of North Texas.
Dr. Kim is an active collaborative pianist and coach. During the past decade, she has served as a collaborative pianist and coach at numerous concerts and festivals, including Opera Theatre and Music Festival of Lucca and Centro Studi Carlo della Giacoma Master Class for Clarinet and Piano in Italy, the Tarrant County College, Oklahoma State University, University of Texas at Arlington, and University of North Texas. Her collaborative performances have also been live-broadcasted by the WRR 101.1 "Classic Cafe" at the Meyerson Symphony Center in Dallas. More recently, during the summer of 2021 and 2022, she has performed and coached at Opera in the Ozarks at Inspiration Point.
Dr. Kim holds a double master's degree in piano performance and collaborative piano from Michigan State University, and the Doctor of Musical Arts degree in piano performance from the University of North Texas.
Dr. Kim has held full-time faculty positions at Oklahoma State University in Stillwater, Arkansas Tech University in Russellville, and Arkansas State University in Jonesboro, and since the Fall of 2023, Dr. Kim has joined the music team of Hayes School of Music at the Appalachian State University as a full-time staff pianist.