Dr. Reeves Shulstad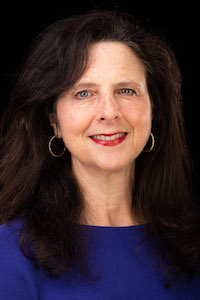 Main Title:
Professor of Musicology
Chair of Curriculum and Assessment Committee
Office Location:
Room 307, Broyhill Music Center
Reeves Shulstad has been a member of the Hayes School of Music faculty since 2009. With earned degrees that include a Masters and Ph.D. in Historical Musicology, Shulstad teaches music history and special topics courses in the undergraduate curriculum. Her teaching awards include the Hayes School of Music Teacher of the Year in 2013 and the 2022 AppState recepient of the Board of Governors Excellence in Teaching Award. In addition to teaching, Shulstad is working on a book about microtonalist composer Tui St. George Tucker, a contemporary of John Cage who split her time between Greenwich Village and Camp Catawba, a boys camp outside of Blowing Rock, NC. Shulstad also serves as the Coordinator for Mid-Career Development through AppState's Center for Academic Excellence and serves as an Inclusive Excellence Coordinator for the university.