Dr. Scott Kallestad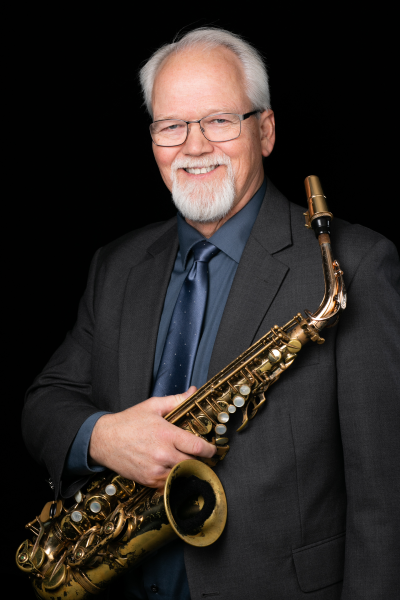 Office Location:
Room 108, Broyhill Music Center
Dr. Scott Kallestad is a native of North Dakota, earning his Bachelor of Science in Music Education from the University of North Dakota. He earned the Master of Music and Doctor of Musical Arts degrees from the University of North Texas, majoring in Saxophone Performance (with minors in Jazz Studies and Instrumental Conducting).
Dr. Kallestad has taught saxophone at the collegiate level for 30 years, preceded by 10 years as a junior high/senior high school band director. Through the years he has adjudicated performance competitions, presented clinics at state educator conferences, and been a guest clinician at multiple school band programs.
An accomplished saxophonist, Dr. Kallestad performs on all saxophones, and has been a featured guest soloist with Wind Ensembles, Jazz Ensembles, and Symphony Orchestras. As a free-lance woodwind player he has performed with jazz ensembles, duos and combos, orchestras, musical theater pit orchestras, wind ensembles, and backup bands for acts including Idina Menzel, Nancy Wilson, The Temptations, Della Reese, Bob Hope, Sandler & Young, and more.
Dr. Kallestad lives near Boone with his wife Elaine, twins, and a plucky miniature poodle.