Prof. Kim Wangler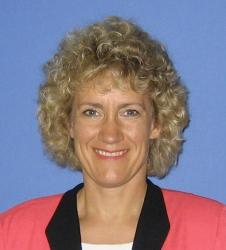 Main Title:
Associate Professor, Music Industry Studies Program Director
Office Location:
Room 317, Broyhill Music Center
Kim L. Wangler, M.M, M.B.A joined the faculty of ASU in 2005 and is the Director of the Music Industries Program. Ms. Wangler teaches management, marketing and music entrepreneurship.
She has served in the industry as President of the Board of Directors for the Orchestra of Northern New York, House Manager for the Community Performance Series (serving audiences of over 1,000 people) and as CEO of Bel Canto Reeds, a successful on-line venture. In North Carolina she serves as an independent consultant for entrepreneurial musicians and sits on the boards of Renaissance Singers in Charlotte, and the Harper School of the Performing Arts in Lenoir.
Ms. Wangler is published through the Music and Entertainment Industry Educator's Association (MEIEA) Journal, National Association of Collegiate Wind and Percussion Instructors (NACWPI), Hal Leonard Publications and Sage Publishing, and has a regular feature in the MEIEA eZine with her column, "Wisdom from the Web."
Ms. Wangler also serves on the Music and Entertainment Industry Educators Association Board of Directors and the College Music Society Mid Atlantic Chapter Board and Chair of the Music Business Committee.