Dr. David Wells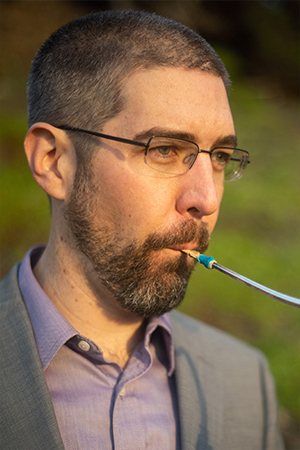 Main Title:
Assistant Professor of Bassoon
(Beginning Fall 2023)
Office Location:
Room 316, Broyhill Music Center
Dr. David A. Wells has wide-ranging musical tastes, abilities, and experiences. Currently, he is mostly engaged in historically-informed performances on period bassoons ranging from the 17th to the early 20th centuries with groups including the Carmel Bach Festival, American Bach Soloists, Sinfonia Spirituosa, Sacramento Baroque Soloists, Aston Magna Festival, and Philharmonie Austin. He is also an adept performer on the modern bassoon and contrabassoon, equally at home with standard orchestral/chamber/solo repertoire and demanding modern works involving extended techniques and/or electronics. In addition, Wells has a penchant for taking the bassoon to unexpected places, most notably having spent nine years in a Django Reinhardt-inspired hot swing sextet. Wells serves as Co-Executive Director of Meg Quigley, a non-profit organization devoted to improving diversity, equity, and inclusion within the bassoon world. He is also active as a music scholar, having presented papers at the conferences of the American Musicological Society, the Society for American Music, and the International Double Reed Society. He holds both a D.M.A. in Bassoon Performance and an M.A. in Musicology from the University of Wisconsin-Madison, and he also studied at Florida State University and Arizona State University.