Dr. Jon Beebe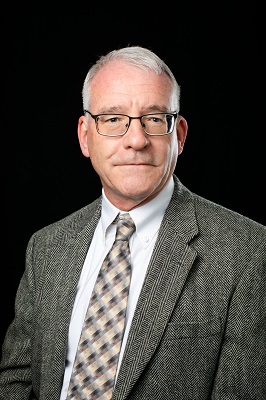 Main Title:
Professor Emeritus of Bassoon
Jon P. Beebe was born in Grand Rapids, MI and raised in northern New Jersey, where he was blessed with numerous opportunities to avail himself of the many cultural activities in the New York metropolitan area, including membership in several youth orchestras and attendance at many professional arts events, such as frequent concerts by the New York Philharmonic, off-Broadway plays, and Radio City Music Hall productions.
He earned B.A. and M.M. degrees from the University of Nevada, Las Vegas, where he studied with Yoshi Ishikawa, and a D.M.A. from the University of Wisconsin-Madison, where he studied with Richard Lottridge, formerly of the Chicago Symphony Orchestra. In 1991 he received a "Distinguished Alumni" award from UNLV's music department, and he was the recipient of the Hayes School of Music's "Excellence in Teaching" award in 2017.
Jon performed with the North Carolina Symphony, the Las Vegas Symphony, the Southern Nevada Festival Orchestra, the Madison (WI) Symphony, the Wisconsin Chamber Orchestra, the Kingsport Symphony (TN, now Symphony of the Mountains), and also served as the principal bassoonist of the Oshkosh (WI) Symphony and the Western Piedmont Symphony in Hickory, NC. While working in Las Vegas, he performed behind artists as artistically diverse as pianists Misha Dichter and Liberace, and singers Clamma
Dale and Wayne Newton, among many others.
A frequent recitalist who often championed little known and new music, Jon was the recipient of nearly a dozen works composed for him. Several have since become quite widely known in the bassoon community. He was a guest artist at the Conference of the International Double Reed Society, and also at the Southern Division Conference of the College Band Directors National Association and National Band Association. He is the author of Music for Unaccompanied Solo Bassoon, an Annotated Bibliography, numerous articles for the International Double Reed Society, and is the creator of bassoONLY, a database devoted to information about music for unaccompanied bassoon and contrabassoon.
Although primarily a bassoonist, Jon was fortunate in developing an extensive background in the area of music theory, including studies with such luminaries as Bruce Benward, Joseph Straus, Milton Babbitt, and Carl Schachter.
During Jon's tenure in the Hayes School of Music, his teaching responsibilities included bassoon, music theory (including two stints as area coordinator), woodwind chamber music (including "Blazing Bassoons"), occasional courses in music literature and performance practice, and a graduate course devoted to the philosophy of music. Jon also served for 31 years as the Coordinator of Programming for the Hayes School of Music Performance Seminar, and coordinated the Faculty Performance Series for several years. He also taught at the HSOM's Cannon Music Camp for 36 consecutive years, likely a record for consistency. He took great pleasure in guiding students in his classes to develop their musicianship, leading to careers as teachers, college professors, chamber musicians, symphony orchestra bassoonists, music therapists, and music industry professionals, as well as to a wide variety of other professional careers.