Dr. Laura Brown, MT-BC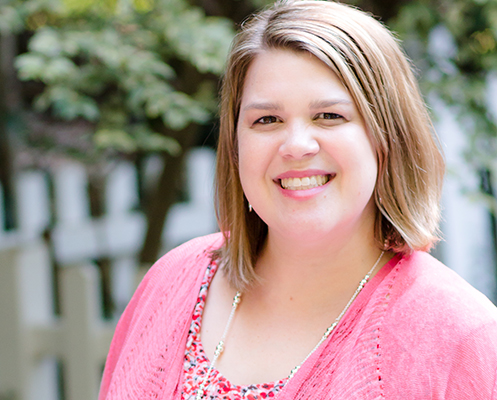 Main Title:
Associate Professor of Music Therapy
Program Director for the Bachelor of Music in Music Therapy
Office Location:
Room 209, Broyhill Music Center
Dr. Laura Brown, MT-BC, a music therapist since 2003, is an active teacher, researcher, and clinician. Her clinical experiences include working with children and adults with disabilities in both private practice and public school settings. Dr. Brown holds a Bachelor of Music Therapy degree and a Master of Music Therapy degree from Appalachian State University and a PhD in Music and Human Learning from the Butler School of Music at The University of Texas at Austin. She has served on the faculty at Ohio University and Western Illinois University. Dr. Brown was the recipient of the Ohio University School of Music Outstanding Teaching Award in 2018 and the Hayes School of Music Excellence in Teaching Award for contingent faculty in 2022.
An avid researcher, Dr. Brown's primary research interests include music therapy with children with autism and inclusive music practices in school settings. She has presented her research and conducted clinics at regional, national, and international music education and music therapy conferences, and her published research appears in the Journal of Music Therapy, Music Therapy Perspectives, Update: Applications of Research in Music Education, Music Educators Journal, and General Music Today. As an active member of the American Music Therapy Association, Dr. Brown serves on the Academic Program Approval Committee and the editorial board of Music Therapy Perspectives.