Dr. Rodney Reynerson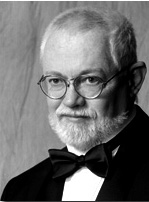 Office Location:
Room 416, Broyhill Music Center
Rodney Reynerson is a graduate of Murray State University and the Indiana University. Among his principal teachers are Jorge Bolet and Menaham Pressler. Dr. Reynerson, formerly a member of the Indiana State University music faculty, joined the Appalachian faculty in 1980 where he serves as the coordinator of class piano. Dr. Reynerson has performed solo literature, chamber music, and piano concerti throughout the eastern United States.