Dr. Soo Goh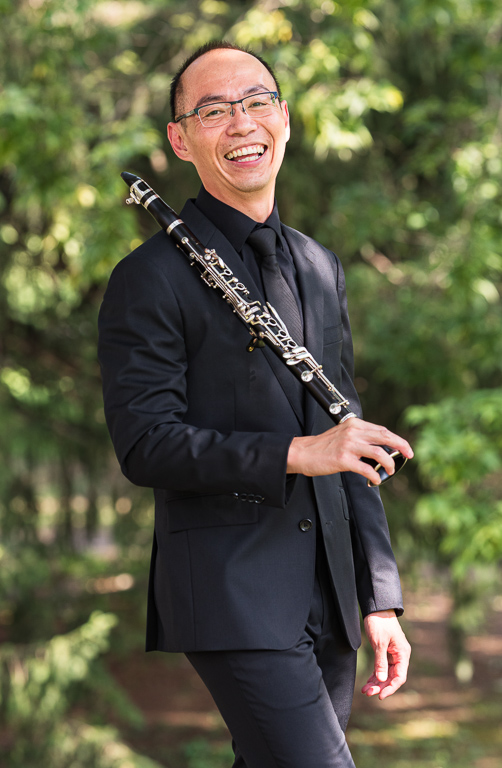 Main Title:
Interim Associate Dean for Academic Affairs
Associate Professor of Clarinet
Office Location:
Room 112, Broyhill Music Center
Soo Goh is one of the first few musicians from Penang, Malaysia to further his studies on the clarinet. He holds a B.A. in Music and Computer Science from Luther College, a M.M. from Bowling Green State University, and a D.M.A from the University of North Carolina at Greensboro. His primary teachers have been Michael Chesher, Kevin Schempf, and Kelly Burke. Previously, he was an Associate Professor of Music at Kutztown University of Pennsylvania. He has also been on the faculty at the University of North Carolina at Pembroke and Elon University. While at Kutztown, Soo was the Music Admissions and Outreach Coordinator. In this capacity, he enjoys conversations with students, learning about their musical journey and background. He firmly believes in mentorship and advocacy for students who may otherwise not have access to quality education in music. Soo has performed with the Southside Sinfonietta, Pennsylvania Philharmonic, Greensboro Symphony Orchestra, Fayetteville Symphony Orchestra, and the Raleigh Civic Symphony Orchestra. As a founding member of the Carolina Philharmonic, he made his Carnegie Hall debut with the ensemble under the direction of Maestro David Michael Wolff. Soo has served as an adjudicator for the Music Teachers National Association and the Reading Musical Foundation. He has presented and performed in music conferences such as the North Carolina Music Educators Association, Pennsylvania Music Educators Association, ClarinetFest, Society of Composers, Inc., Festival of Women Composers, College of Music Society, Music by Women Festival, National Association of College Wind and Percussion Instructors, and others. Additionally, he has performed and taught masterclasses in Malaysia, Singapore, Austria, and Jordan. Soo Goh has a strong interest in technology and loves exploring ways to integrate them in his daily life and teachings. He particularly enjoys working with geeky students. That's a feature and not a bug.