Jonathan Caison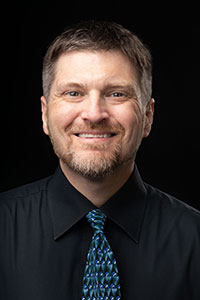 Office Location:
Broyhill Music Center Room 202
Master of Science, Academic Advising, Kansas State University, 2015
Master of Music, Jazz Studies, East Carolina University, 2003
Bachelor of Music Performance, Trumpet, University of North Carolina at Greensboro, 1997
Jonathan Caison, M.M., M.S. was hired as The Hayes School of Music's first full-time professional Academic Advisor in November 2018. In addition to directing the School of Music's advising program, his duties include advising a primary cohort of students, transfer advising, maintaining the advising website, providing faculty advisor training, performing graduation audits, advising music minors, and serving as a referral resource for faculty advisors. Prior to his current role he served as Academic Advisor for the Department of Music at Oregon State University. Mr. Caison's past higher education appointments include Adjunct Professor of Jazz Trumpet at East Carolina University and Admissions Representative for the Art Institute of Pittsburgh Online Division. He is a member of the National Academic Advising Association and has professional interests in proactive and appreciative advising. In his personal time he enjoys exploring the beautiful landscapes of western North Carolina, reading, drawing, watching live video streams of rescue kittens on YouTube, and sleeping away countless hours on the couch with his cat.