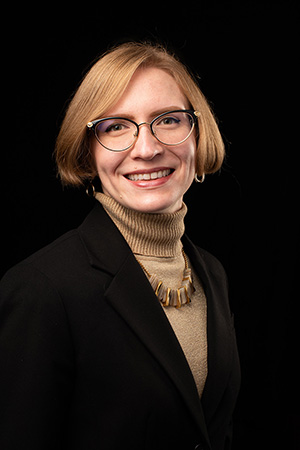 Main Title:
Director, Community Music School
Director of Communications
Lisl Kuutti Doughton is the Director of the Appalachian State University Community Music School (CMS) as of December 2021, leading CMS's programs in Boone, Hudson, and online. A cellist and App State graduate, Doughton applies a lifelong love of music to her CMS leadership work, which centers on increasing access to music education and activities for all.
Doughton is also the Director of Communications in the Hayes School of Music. She creates ads and graphics, assists with recruitment marketing, manages the website and social media, writes articles, and edits and publishes "Keeping Time with the Hayes School of Music,'' the HSOM's email newsletter.
In addition to her administrative work, Doughton teaches cello through the Community Music School. She plays regularly for weddings and events in the High Country, Charlotte, and Asheville areas. Doughton has performed as a soloist with orchestra and given solo recitals in the USA and Japan (where she taught English in 2011-2012). She is also a professional artist, working mainly in drawing media. Doughton received her M.M. in Cello Performance from Appalachian State University in 2019 and her B.A. in Music and Art from Furman University in 2011.