Robert (RJ) Wuagneux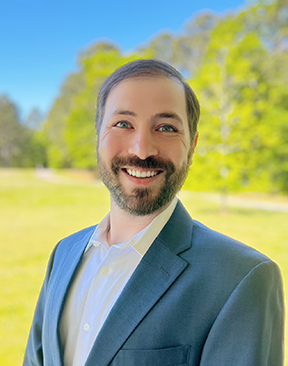 Main Title:
Assistant Professor of Music Theory
Robert James (RJ) Wuagneux is an interdisciplinary music theorist and a passionate educator. His dissertation, "The Ground on Which We Listen: Phish, Improvisation, Affect, and World-Building" is a case study using the contemporary rock band Phish to consider how live improvised music and complementary scene aesthetic work to generate and sustain a highly affective musical environment. In turn, the project explores how participatory scene practices are manifest in fans' world-building efforts toward racial equity in the live music scene at large. RJ's work has recently been recognized by the Alumni Association Doctoral Summer Fellowship (2023) and the Ackerman Award for Excellence in Music Scholarship (2022) from Stony Brook University.
RJ enjoys instructing students ranging from the freshman to the graduate level in music theory, aural skills, and popular music. His teaching style is very hands-on, encouraging students to participate and perform frequently. RJ is also an advocate for diversifying the music theory core curriculum, using musical examples from popular genres as well as works composed by women and people of color. As a graduate alumnus of Appalachian State University, RJ is excited to return to the Hayes School of Music as an Assistant Professor of Music Theory.