New Faculty and Staff
New Faculty and Staff
The Hayes School of Music welcomes our new faculty and staff joining us in 2022 and 2023!
Dr. Mi-Jin Kim, Collaborative Pianist
Dr. Mi-Jin Kim started taking piano lessons at age of six, in her native Incheon, Republic of Korea. Her significant talent received recognition and awards from numerous competitions such as the Joong-Ahng Music Newspaper Competition and the Incheon City Piano Competition in Korea, the International Piano Workshop Competition in Bulgaria, the International Bicentennial Liszt Competition in Los Angeles, among others. She has appeared as soloist with the Sejong University Symphony Orchestra and Good Classic Music Festival Orchestra in Korea, and with the Philharmonica Bulgarica in Bulgaria. In 2015, she was also invited to perform at the 2015 American Liszt Society Festival "Liszt and Dammnation", held at the University of North Texas.
Dr. Kim is an active collaborative pianist and coach. During the past decade, she has served as a collaborative pianist and coach at numerous concerts and festivals, including Opera Theatre and Music Festival of Lucca and Centro Studi Carlo della Giacoma Master Class for Clarinet and Piano in Italy, the Tarrant County College, Oklahoma State University, University of Texas at Arlington, and University of North Texas. Her collaborative performances have also been live-broadcasted by the WRR 101.1 "Classic Cafe" at the Meyerson Symphony Center in Dallas. More recently, during the summer of 2021 and 2022, she has performed and coached at Opera in the Ozarks at Inspiration Point.
Dr. Kim holds a double master's degree in piano performance and collaborative piano from Michigan State University, and the Doctor of Musical Arts degree in piano performance from the University of North Texas.
Dr. Kim has held full-time faculty positions at Oklahoma State University in Stillwater, Arkansas Tech University in Russellville, and Arkansas State University in Jonesboro, and since the Fall of 2023, Dr. Kim has joined the music team of Hayes School of Music at the Appalachian State University as a full-time staff pianist.
Laurelle Cartwright, MMT, MT-BC, Lecturer of Music Therapy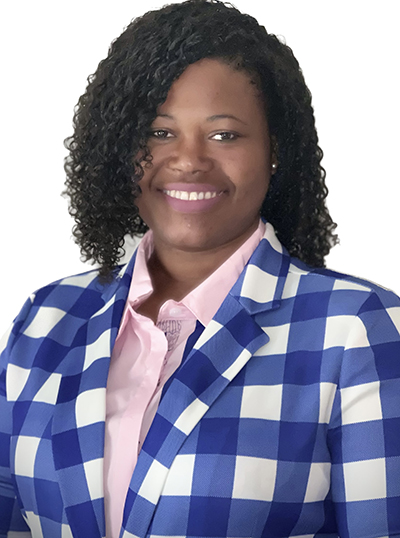 Laurelle Cartwright is a native of The Bahamas, a Caribbean archipelago with over 700 islands and cays. She was born and raised in Nassau, the country's capital city on the island of New Providence. In 2013, she earned her bachelor's degree in music education at The College of the Bahamas. She was also awarded the Bachelor of Education Leadership Award. Laurelle taught first through ninth grades on two Bahamian islands for a total of five (5) years. As the sole music educator at these schools, Laurelle formed and directed several music groups, including lower primary handbell ensemble; upper primary marching band, goombay drum ensemble and recorder ensemble; and junior high choir.
In 2018, Laurelle attended Appalachian State University as a combined equivalency/master's graduate student in music therapy. She became a board-certified music therapist in 2021 and worked as a graduate practicum supervisor at the university and as a part time music therapist within Exceptional Children (EC) Department at Watauga High School. The following year she earned her master's in music therapy degree and certificate in emotional and behavioral disorders. From 2022-2023, Laurelle worked at Cincinnati Children's Hospital Medical Center (CCHMC) in Cincinnati, Ohio as a fellow. In 2023, she became a Neurologic Music Therapist through The Academy of Neurologic Music Therapy. Her clinical experiences include preschoolers with speech and language impairments, children to young adults with various intellectual and developmental disabilities (IDD), children and adolescents with adverse childhood experiences (ACEs), children to young adults with medical needs, dialysis patients and older adults in hospice. Her love for music and desire to help people fuel her passion to use the innate therapeutic qualities of music to meet individuals' physical, emotional, cognitive, social, and psychosocial needs while allowing them to be their authentic selves. Laurelle's long term goal is to establish music therapy in The Bahamas as it does not formally exist in the country.
Gabriel Spivey, Music Industry Studies - Recording and Production
Gabriel Spivey joins us for Fall 2023 to teach Music Industry Studies - Recording and Production courses!
Travis Gordon, Music Industry Studies - Artist Management Class
Travis Gordon teaches Music Industry Studies - Artist Management Classes at the Hayes School of Music in Fall 2023.
Kelsey Bitting, Administrative Support Associate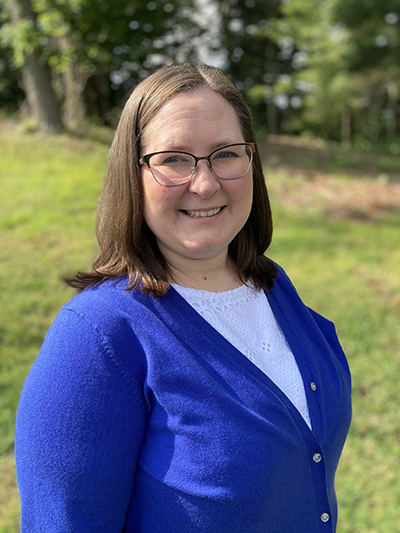 Kelsey Bitting serves as an Administrative Support Associate in the Hayes School of Music. Among her various roles as an administrative assistant, she is the first point of contact for visitors, coordinates the Student for a Day program, edits concert programs, and organizes many aspects of daily life in the Hayes School of Music. Kelsey earned a Bachelor of Music degree with emphasis in music education from West Texas A&M University. Prior to moving to Boone, she worked as an elementary music teacher in Katy, Texas where she enjoyed introducing and sharing the joys of music with her students. In her free time, she enjoys ringing handbells, singing in choir, and spending time with her family (including her dog Truman).
Islei Hammer, Staff Pianist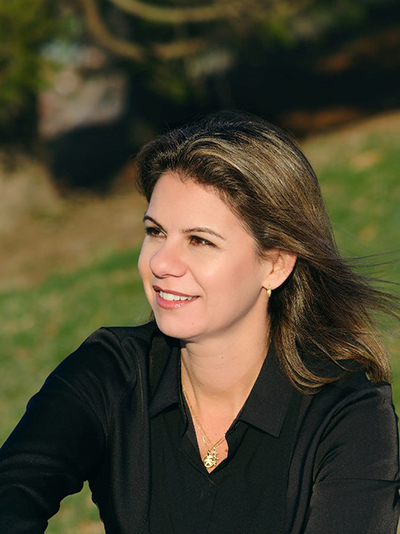 Islei Mariano Correa Hammer is a Brazilian native pianist who has played with the most varied ensembles in Brazil, Europe, and the United States. She is a winner of several national prizes as a pianist in Brazil. A recent prize includes the first place at the West Virginia University Chamber Music Competition, in 2020, with her Schwantner Quartet (piano, flute and two percussions). Her most recent performances include West Virginia ADCA conferences in Charleston and Morgantown, WV, Interlochen Center for the Arts in Michigan, and the National Concerts at Carnegie Hall, NY.
In Brazil, Islei worked as a collaborative pianist for the most important music organizations ranging from choirs, orchestras, and opera companies. She has collaborated with the Amazonas Theatre Choir, the Amazonas Opera Festival, the Lyrical Choir of Minas Gerais, the Symphonic Orchestra of Minas Gerais, and opera productions at Palacio das Artes in Minas Gerais. As a teacher, Islei taught piano, collaborative piano, chamber music and music theory at the University of Amazonas, and at the State University of Minas Gerais, as well as Class Piano at WVU.
Islei has graduated with honors at the Federal University of Rio de Janeiro and had the opportunity to study in Germany, where she pursued two Artist Diploma degrees, one in Weimar and another in Stuttgart. She completed her master's degree in Brazil and is currently concluding her Doctorate in Musical Arts in collaborative piano at West Virginia University. At WVU, she was a Graduate Assistant where she collaborated with the WVU Chamber Singers, Musical Theatre School, Voice Studios, and Ballet. Additionally, she also worked as piano instructor and collaborative pianist at the Community Music Program from WVU. For the past 2 years, she worked as music director and choir conductor at the Highland Avenue United Methodist Church in Fairmont, WV.
Tyler Dellaperute, Lecturer of Piano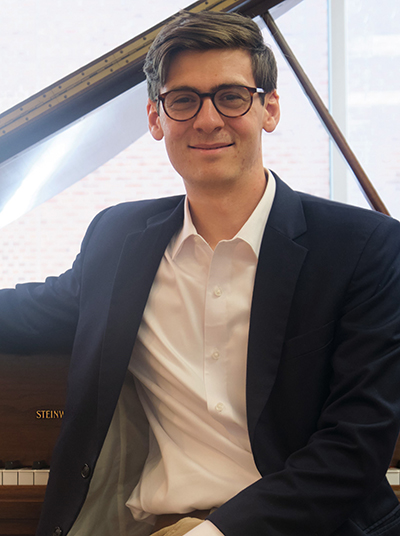 Tyler Dellaperute is a pianist based in Boone, NC. Outside his primary roles as accompanist and class piano instructor at the Hayes School of Music, Tyler is actively engaged in the Boone community as the pianist at First Presbyterian Church and choral director at the Temple of the High Country. He also hosts a weekly jazz jam at Crossroads Cafe and freelances regularly as a soloist and collaborative pianist.
Tyler received a B.A. in Music at Cedarville University in May of 2020, where he studied piano with Dr. John Mortensen. While pursuing his bachelor's degree, Tyler performed in jazz ensembles, accompanied vocalists and instrumentalists, and completed an apprenticeship with piano technician Doug Atkins. Tyler obtained his M.M. in Music Performance at Appalachian State University in May of 2022, studying piano with Dr. Rodney Reynerson and music theory pedagogy with Dr. Jennifer Snodgrass. While a graduate student, Tyler served as the accompanist for App State's community choir, Appalachian Chorale. His performance of Rachmaninoff's Third Piano Concerto, mvt. 3 won him the runner-up position in the 2021 Concerto-Aria Competition.
Dr. Tyler Young, Visiting Assistant Professor of Voice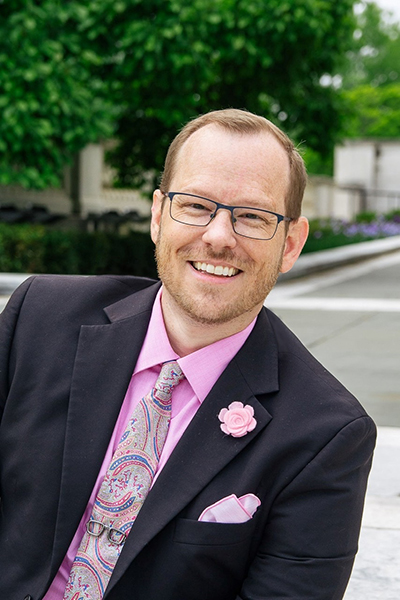 Dr. Tyler Young, tenor, began his musical career as a church pianist at the age of 17. He served as Director of Music and Organist for various congregations for over 17 years. His work as a musician extends beyond the church walls. He taught chorus and general music in the public school system (Burke County, NC). He also served as a voice instructor at Catawba Valley Community College while maintaining a private vocal and piano studio. Additionally, Young was honored to serve for 3 consecutive years as Music Director for America's longest-running outdoor Revolutionary War drama, Horn in the West. His most recent post was at Cleveland State University as Voice Instructor and Director of Opera Workshop.
Young has a varied background with experience in opera, oratorio, and musical theater. His operatic credits include Monostatos in Mozart's Die Zauberflöte, Frederic in Gilbert and Sullivan's Pirates of Penzance, Gastone in Verdi's La Traviata, Sam Kaplan in Weill's Street Scene, and Ferrando in Mozart's Così Fan Tutte. Oratorio and concert performances include a world premiere of Bristow's Mass in C, Schubert's Mass in G, Handel's Messiah, Mendelssohn's Elijah, Bach's Magnificat, Dubois' The Seven Last Words of Christ, Saint-Saens' Christmas Oratorio, and a performance of Rodgers and Hammerstein tunes with the Brevard Philharmonic.
Young received his Bachelor of Music in Music Education and Master of Music in Vocal Performance from Appalachian State University. He recently graduated with a Doctorate of Musical Arts in Vocal Performance from the Cleveland Institute of Music. While attending CIM, he was awarded the Italian American Cultural Foundation Italian Art Song Award and the Elizabeth Stoeckler Stevens Prize in Lieder for his performance of Schubert's Die schöne Müllerin.
Dr. Karen Thomas - Visiting Assistant Professor of Music Education
Dr. Karen S. Thomas is a Visiting Assistant Professor of Music Education in the Hayes School of Music at Appalachian State University. Dr. Thomas earned a Ph.D. in Music Education, a Post-Baccalaureate Certificate in Ethnomusicology, a M.M. in Music Education, and a B.A. in Music from the University of North Carolina at Greensboro.
Prior to her current position, Dr. Thomas was Assistant Professor of General Music Education at The University of Utah from 2020 – 2022. She served as Adjunct Faculty in the Department of Music at Winston-Salem State University from 2022 – 2023 and from 2019 – 2020. She was an Adjunct Instructor of Music Education in the Hayes School of Music (2016 – 2019) and a University Field Supervisor in the Reich College of Education (2017 – 2019) at Appalachian State University. Dr. Thomas taught general music in the North Carolina public schools for 13 years. She taught for many years as a clarinet instructor, and served as director of music camps, at the Music Academy of North Carolina. She has performed as a clarinetist with the Piedmont Wind Symphony, and also enjoys playing piano, ukulele, guitar, and mountain dulcimer. Dr. Thomas has earned Level 1 certification in Music Learning Theory Elementary General Music, and Orff-Schulwerk certification (Levels I, II, and III).
Dr. Thomas's interests include general music education (i.e., music learning and teaching practices, pre-service music teacher preparation, Orff-Schulwerk, World Music Pedagogy) and music psychology (i.e., perception, emotion, musicians' well-being). Dr. Thomas has presented at state, national, and international conferences, including the North Carolina Music Educators Association, Utah Music Educators Association, Society for Music Teacher Education, Mountain Lake Colloquium for Teachers of General Music Methods, International Conference for Music Perception and Cognition, and the International Conference for Research in Music Education. She has been published in peer-reviewed journals including Update: Applications of Research in Music Education, Psychology of Aesthetics, Creativity, and the Arts, Medical Problems of Performing Artists, and Psychology of Music.
Carol Riggs, Music Education Practicum
Carol Riggs joins the Hayes School of Music as Music Education Practicum supervisor!
Dr. Laura Brown, MT-BC - Associate Professor of Music Therapy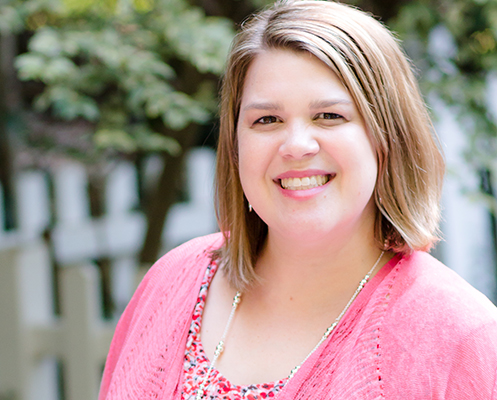 Program Director for the Bachelor of Music in Music Therapy
Dr. Laura Brown, a music therapist since 2003, is an active teacher, researcher, and clinician. Her clinical experiences include working with children and adults with disabilities in both private practice and public school settings. Dr. Brown holds a Bachelor of Music Therapy degree and a Master of Music Therapy degree from Appalachian State University and a PhD in Music and Human Learning from the Butler School of Music at The University of Texas at Austin. She has served on the faculty at Ohio University and Western Illinois University. Dr. Brown was the recipient of the Ohio University School of Music Outstanding Teaching Award in 2018 and the Hayes School of Music Excellence in Teaching Award for contingent faculty in 2022.
An avid researcher, Dr. Brown's primary research interests include music therapy with children with autism and inclusive music practices in school settings. She has presented her research and conducted clinics at regional, national, and international music education and music therapy conferences, and her published research appears in the Journal of Music Therapy, Music Therapy Perspectives, Update: Applications of Research in Music Education, Music Educators Journal, and General Music Today. As an active member of the American Music Therapy Association, Dr. Brown serves on the Academic Program Approval Committee and the editorial board of Music Therapy Perspectives.
Dr. Samuel Ambrose - Visiting Assistant Professor of Tuba and Euphonium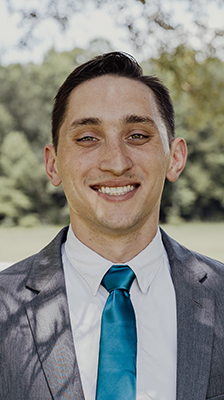 Dr. Samuel Ambrose is the Visiting Assistant Professor of Tuba and Euphonium at Appalachian State University. Dr. Ambrose turns back-row tuba playing into front stage artistry, bringing high-caliber style to performances, outreach, and educational experiences. His sound supports a variety of ensembles, most recently with the Capital Wind Symphony and Rockville Brass Band. Samuel has also performed for the North Carolina Symphony Orchestra, Richmond Symphony Orchestra, Johnstown Symphony Orchestra, Augusta Symphony Orchestra, and Sunrise Pops Orchestra, as well as freelancing in the Mid-Atlantic region. He has significant chamber music and solo experience, performing in a variety of styles in the classical and commercial music realms.
As an educator, Dr. Ambrose's teaching ranges from private instruction to master classes, clinics, and ensemble instruction. He has spent a decade in the Maryland public school system serving as a band and orchestra director. He is also a co-founder and Director of Program Development with the Brass Institutes of America, a 501(c)(3) nonprofit focusing on bringing excellence in brass performance and education. Dr. Ambrose has spent significant time adjudicating, consulting, and teaching numerous drum corps and marching ensembles throughout the country.
Ambrose holds a Doctorate of Musical Arts from the University of Maryland, a Master's degree in Tuba Performance from The Peabody Institute of the Johns Hopkins University, and a Bachelors of Music Education degree from Florida State University. His teachers have included David Fedderly and Paul Ebbers.
Dr. Andrew Patzig - Assistant Director of Athletic Bands
Percussionist, composer, and educator Andrew Patzig has performed in a variety of settings throughout North America including the College Band Directors National Convention, the Alabama Day of Percussion, the Tennessee Day of Percussion, the Collide Festival, the American Bandmasters Association Convention, and three performances at the Percussive Arts Society International Convention (PASIC) as a winner of the International Percussion Ensemble Competition in 2012, 2015 and 2021. He has performed with Bob Becker and Russell Hartenberger of NEXUS, and as a soloist performing Michael Daugherty's Timpani Concerto Raise the Roof with the Troy University Wind Ensemble. He also frequently performs with the South Carolina Philharmonic, Chattanooga Symphony Orchestra, and the Northwest Florida Symphony Orchestra.
His major teachers include Scott Herring, Andy Harnsberger, and Adam Blackstock, with additional study under Michael Burritt, Kevin Bobo, Gordon Stout, and Nancy Zeltsman. Andrew has worked closely with acclaimed composers such as Kevin Bobo, Brian Nozny, David Skidmore, Lane Harder, and Adam Silverman commissioning new works for chamber and solo percussion. As an advocate of new music and an active composer, his newest work for percussion ensemble, Mrityuमयु, was premiered at PASIC in 2021, by the University of South Carolina Percussion Ensemble. His works are published with C. Alan Publications, Tapspace Publications, and Ox&Lamb Publications among others.
With a passion for marching percussion, he has worked with various high school marching bands across the country showcasing musical talents through dynamic performances. In addition, he served as an assistant to Bailey Seabury, working with the "Mighty Sound of the Southeast" Drumline at the University of South Carolina from 2019 to 2023. Andrew has earned a Bachelor's degree in Music Education from Troy University in Troy, Alabama, a Master of Music in Percussion Performance from Lee University in Cleveland, Tennessee, and a Doctor of Musical Arts from the University of South Carolina in Columbia, South Carolina.
Jessica Yandow - Business Officer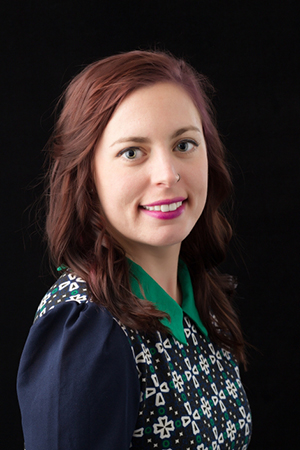 Jessica Yandow will manage budgetary and business aspects of the Hayes School of Music, helping to make the music happen! She brings institutional investment and knowledge of Appalachian State University founded upon 13 years of full-time employment at App. She is a two-time App State alum, completing both B.S. ('09) and M.P.A. (Master of Public Administration '11) degrees. In her previous role as Business Officer for the Honors College, Yandow was responsible for all college budget-related matters in addition to serving as Executive Assistant to the Dean.
Dr. Brady Spitz - Assistant Professor and Coordinator of Percussion Activities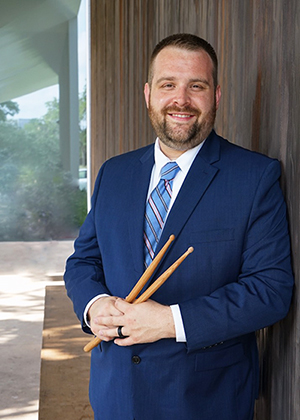 Dr. Brady Spitz is a percussionist, timpanist, and educator now serving as the Assistant Professor and Coordinator of Percussion Activities at the Hayes School of Music. Dr. Spitz was previously based in Martin, Tennessee where he was Assistant Professor and Director of Percussion at the University of Tennessee at Martin. He has extensive performance experience with classical, contemporary, and world percussion in a diverse group of musical environments. He has performed with orchestras in Houston, San Antonio, Arkansas, Hawaii, and Louisiana, among many others. Dr. Spitz maintains an active freelance percussion schedule and has appeared on stage alongside artists such as Idina Menzel, Weird Al Yankovic, and The Who. As a chamber musician, he has worked with a diverse group of artists, including Claire Chase and Mario Davidovsky. His duo Sonic Boom is working to create a repertoire for organ and percussion where very little has existed before, yielding upcoming international engagements.

He has given performances and clinics across the United States, as well as performing at the Percussive Arts Society's International Conventions in 2005, 2008, and as a featured soloist with Hamiruge's 2009 appearance. He was the director for the Houston Baptist University Gamelan Ensemble's appearance at PASIC in 2019 and is formerly artist-in-residence at the Indonesian Consulate in Houston. He maintains an active research interest in Lou Harrison's American Gamelan repertoire and the American Gamelan movement.
Dr. Spitz holds a Doctorate of Musical Arts from Rice University, where he was awarded the Benjamin Armistead Shepherd Teaching Fellowship. He also holds a Bachelor of Music Performance in Percussion, magna cum laude, from the University of North Texas College of Music and a Master of Music in Percussion Performance from Louisiana State University. His teachers include Matthew Strauss, Richard Brown, Mark Ford, Christopher Deane, Brett William Dietz, Ed Soph, Paul Rennick, Jim Atwood, Jose Aponte, Poovalur Sriji, and Ed Smith.

Dr. Spitz is an endorser of Innovative Percussion and Black Swamp Percussion.
Dr. Jacob Kopcienski - Assistant Professor of Musicology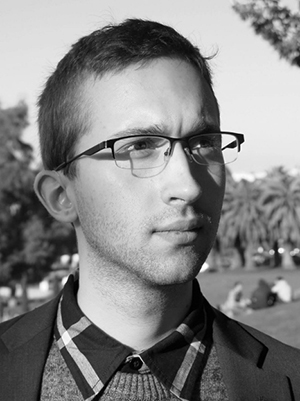 Dr. Jacob Kopcienski (He/They) is a multifaceted scholar and artist whose work explores music, listening, and community through writing, teaching, collaboration, and community-engaged projects. A graduate of the Ohio State University (Ph.D. Musicology), his dissertation, "Sounding Queer Appalachia" considers how music and cultural activity sustain LGBTQ communities, placemaking, and activism in Appalachia. Using ethnography, archival research, and media analysis, his research examines how Appalachians use music and performance to rework ideas like "pride," "queer," and "intersectional feminism" in from the 1970s to the present.
An accomplished saxophonist and contemporary music specialist, Dr. Kopcienski has performed on concerts, conferences, and festivals throughout the United States, Europe, and Southeast Asia. He recently appeared on the OSU Sonic Arts Ensemble's collaborative composition/improvisation project album Live from the Multiverse. Dr. Kopcienski is also a staff writer for the website I Care if You Listen.
Dr. Kopcienski has earned degrees from Bowling Green State University (B.M) and West Virginia University (M.M., and M.A.), and has completed studies in saxophone at the Conservatoire à Rayonnement Régional de Boulogne-Billancourt in France.
Dr. Jake Taylor - Assistant Professor and Director of Choral Activities
Dr. Jake Taylor is the newly appointed Director of Choral Activities at the Hayes School of Music at Appalachian State University, where he will serve as conductor of the University Singers and Chamber Singers. In addition to his conducting responsibilities, he will mentor pre-service educators and teach courses in choral methods and conducting. Before his appointment at Appalachian State, Dr. Taylor was the Director of Choral Studies at New Mexico State University. There, he conducted the department's three choral ensembles and taught courses in conducting, choral methods, and graduate-level music education.
Before working at the university level, he taught high school choir for six years in Houston and San Antonio, TX. In 2014, he co-founded The Houston Men's Choir, a collaborative ensemble of tenor-bass singers that rehearses and performs without a traditional conductor and is a recognized 501(c)(3) non-profit organization committed to the art of singing and its positive impact through performance and education.
Dr. Taylor earned his Doctorate of Musical Arts in choral conducting from Texas Tech University, a master's degree in choral conducting, and a bachelor's degree in music education from Stephen F. Austin State University. He maintains an active schedule as a guest conductor and clinician and has given numerous presentations on score study, conducting gesture, rehearsal techniques, and music literacy in the secondary choral classroom.
Robert (RJ) Wuagneux - Assistant Professor of Theory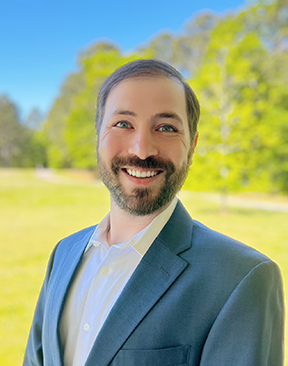 Robert James (RJ) Wuagneux is an interdisciplinary music theorist and a passionate educator. His dissertation, "The Ground on Which We Listen: Phish, Improvisation, Affect, and World-Building" is a case study using the contemporary rock band Phish to consider how live improvised music and complementary scene aesthetic work to generate and sustain a highly affective musical environment. In turn, the project explores how participatory scene practices are manifest in fans' world-building efforts toward racial equity in the live music scene at large. RJ's work has recently been recognized by the Alumni Association Doctoral Summer Fellowship (2023) and the Ackerman Award for Excellence in Music Scholarship (2022) from Stony Brook University.
RJ enjoys instructing students ranging from the freshman to the graduate level in music theory, aural skills, and popular music. His teaching style is very hands-on, encouraging students to participate and perform frequently. RJ is also an advocate for diversifying the music theory core curriculum, using musical examples from popular genres as well as works composed by women and people of color. As a graduate alumnus of Appalachian State University, RJ is excited to return to the Hayes School of Music as an Assistant Professor of Music Theory.
Dr. Roger Zare - Assistant Professor of Theory and Composition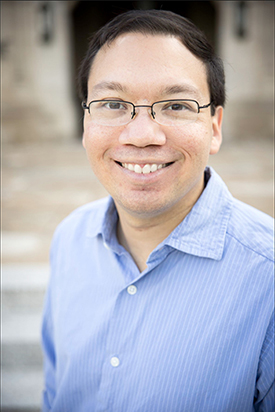 Now Assistant Professor of Theory and Composition! Roger Zare has been praised for his "enviable grasp of orchestration" (New York Times) and for writing music with "formal clarity and an alluringly mercurial surface." Often inspired by science, nature, and mythology, he seeks to create compositions that are vividly descriptive. His works have been performed across the United States and on six continents by such musicians and ensembles as the American Composers Orchestra, the Minnesota Orchestra, the Sarasota Orchestra, Boston Musica Viva, the Akropolis Reed Quintet, the Sinta Quartet, violinist Cho-Liang Lin, and clarinetist Alexander Fiterstein. Zare's awards include the ASCAP Nissim Prize, three BMI Student Composer Awards, an ASCAP Morton Gould award, a New York Youth Symphony First Music Commission, the 2008 American Composers Orchestra Underwood Commission, a Copland House Residency Award, and a Charles Ives Scholarship from the American Academy of Arts and Letters.
Always interested in interdisciplinary collaboration, Zare has worked with CERN to present music inspired by particle physics in Switzerland and Bulgaria in programs about the collision of music and physics, and teamed up with astrophysicist Elizabeth Hicks and choreographer Megan Rhyme to put on an evening-length program about the physics of turbulence titled "Far from Equilibrium" in 2016. In the past two years, Zare has worked closely with clarinetist Andy Hudson to write Elements of Contemporary Clarinet Technique and SPACE BASS. Published by Conway Publications, these two books feature numerous concert etudes for unaccompanied soprano and bass clarinet that focus on various aspects of 20th and 21st century technique.

Zare holds degrees from the University of Michigan, the Peabody Conservatory, and the University of Southern California. His teachers include Bright Sheng, Michael Daugherty, Paul Schoenfield, Kristin Kuster, Christopher Theofanidis, Derek Bermel, and Morten Lauridsen. His music is published by the Theodore Presser Company, Manhattan Beach Music, Murphy Music Press, and FJH Music, among others. Zare currently serves as Visiting Assistant Professor of Music at Appalachian State University and previously taught at Illinois State University, where he also served as co-director of the RED NOTE new music festival for the past two years.
Dr. David A. Wells - Assistant Professor of Bassoon
Assistant Professor of Bassoon (Beginning Fall 2023)
Dr. David A. Wells has wide-ranging musical tastes, abilities, and experiences. Currently, he is mostly engaged in historically-informed performances on period bassoons ranging from the 17th to the early 20th centuries with groups including the Carmel Bach Festival, American Bach Soloists, Sinfonia Spirituosa, Sacramento Baroque Soloists, Aston Magna Festival, and Philharmonie Austin. He is also an adept performer on the modern bassoon and contrabassoon, equally at home with standard orchestral/chamber/solo repertoire and demanding modern works involving extended techniques and/or electronics. In addition, Wells has a penchant for taking the bassoon to unexpected places, most notably having spent nine years in a Django Reinhardt-inspired hot swing sextet.
Wells serves as Co-Executive Director of Meg Quigley, a non-profit organization devoted to improving diversity, equity, and inclusion within the bassoon world. He is also active as a music scholar, having presented papers at the conferences of the American Musicological Society, the Society for American Music, and the International Double Reed Society. He holds both a D.M.A. in Bassoon Performance and an M.A. in Musicology from the University of Wisconsin-Madison, and he also studied at Florida State University and Arizona State University.
Dr. DaVaughn L. Miller - Associate Professor of Music (Gospel Choir and Choral Ensembles)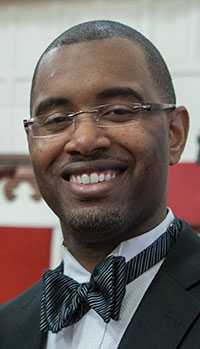 As an Associate Professor of Music, choral conductor, and researcher, Dr. DaVaughn Miller joined the Hayes School of Music in the fall of 2022. Currently, he conducts the Appalachian Chorale, Glee Club, and App State Gospel Choir. Over the years, Dr. Miller has taught numerous music courses, including Conducting, Music History, African American Sacred Music History, Hymnology, and Music in Worship. As a conductor, Dr. Miller has performed numerous concerts and tours across the eastcoast, including collaborative performances with the Salisbury Symphony Orchestra and Charlotte Symphony Orchestra. While serving as the Director of the Choral Activities at Livingstone College, one of Dr. Miller's most notable performances was at Carnegie Hall, New York.
In addition to teaching and performance, Dr. Miller has publications in the research areas of musical stereotyping, musical preference, and racial identity development. His research primarily exposes the connection between identity development and musical preference and its impact on musical stereotypes. To this end, Dr. Miller has rendered numerous lecture demonstrations on Music and the Mind, Musical Preference, and Musical Stereotyping – while highlighting the impact of these phenomena on individual musical tastes.
Dr. Miller holds a Bachelor of Arts Degree with a concentration in Ethnomusicology from Hampshire College in Amherst, MA; a Bachelor of Music Degree in Music Education and a Master of Music Degree in Choral Conducting from Appalachian State University in Boone, NC; and the Master of Education Degree and the Doctorate of Education from Columbia University in New York, NY.
Dr. Adam Kossler - Assistant Professor of Guitar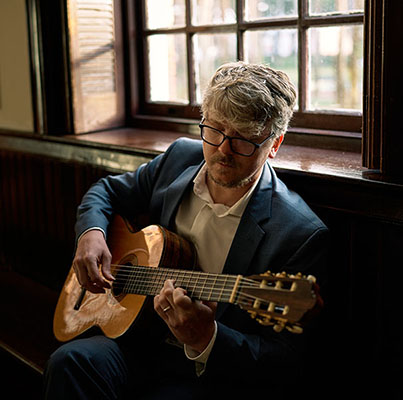 American guitarist Dr. Adam Kossler is an active performer, recording artist and educator. His international career has taken him throughout North America, Central America and Asia, where he regularly appears as a soloist, clinician and chamber musician.
Dr. Kossler began his musical studies with his father William Kossler. He went on to earn his BM degree at East Carolina University with Dr. Elliot Frank, his MM degree at Appalachian State University as a teaching assistant to Dr. Douglas James, and completed a DMA in Guitar Performance at Florida State University, where he served as a teaching assistant to Bruce Holzman.
Most recently, Dr. Kossler has been the Visiting Professor of Music at Stetson University, where he taught guitar, chamber music, music theory, and Jazz and 20th Century American Music. He was also the Director of Guitar Studies at Loudoun County Public School in Sterling, VA, teaching guitar and general music as well as organizing trips and festivals.
Dr. Kossler has been involved with Appalachian State for many years as a graduate student, GuitarFest prizewinner, GuitarFest featured artist, and as the Visiting Professor of Guitar in 2018, conducting and directing the Appalachian Guitar Orchestra. He has appeared on four recordings and received numerous awards for his playing and teaching, including being selected as a Quarterfinalist for the GRAMMY Music Educator Award in 2018. Dr. Kossler will begin as the Assistant Professor of Guitar at Appalachian State University in Fall 2022.
Dr. Alexandra Dee - Director of Orchestral Activities
Dr. Alexandra Dee is the new Director of Orchestral Activities at the Hayes School of Music, starting in Fall 2022!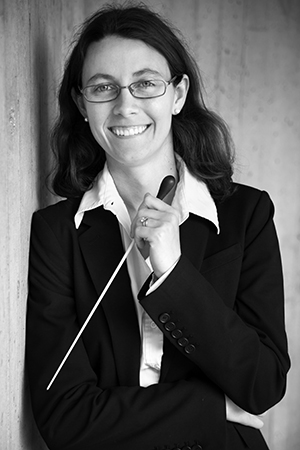 Prior to joining the faculty of the Hayes School of Music, Dee has been the Director of Orchestral Studies and assistant professor of violin and viola at Indiana University of Pennsylvania. Her previous positions include Director of Orchestral Activities at the University of St. Francis in Joliet, Illinois; music director and conductor of Chicago's South Loop Symphony Orchestra; and a cover conductor for the Joffrey Ballet, with whom she debuted in 2017 conducting the Chicago Philharmonic.
Also at home in the opera pit, Dee has conducted multiple productions with Northwestern University Opera Theater, Manitoba Underground Opera (Winnipeg), and IUP's Main Stage Productions. Dee completed her doctoral studies in orchestral conducting at Northwestern University, where she studied with Victor Yampolsky. She is also an alumna of the Florida State University, where she completed both Master of Music in orchestral conducting and Bachelor of Music Education degrees. While at FSU, Dee studied conducting with Alexander Jiménez and choral conducting with André Thomas. Her conducting positions at FSU included founding music director and conductor of the Campus Orchestra, a string orchestra geared toward non-music majors from across the university community.
A consistent advocate for contemporary music, Dee has performed and premiered numerous works by living composers. In particular, she is a vigorous champion of the works of her husband, composer Roger Zare.
Amber Joy Koeppen - Instructor of Harp
The Hayes School of Music welcomes Amber Joy Koeppen as the new Instructor of Harp, beginning in the 2022-23 academic year!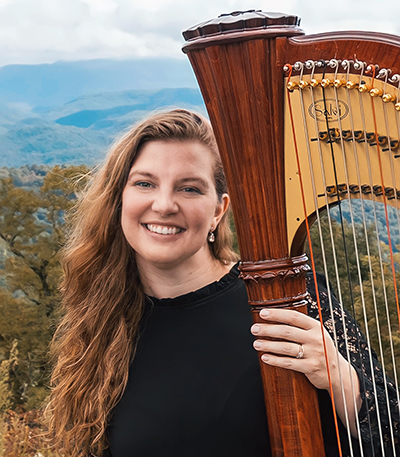 Amber Joy Koeppen (Carpenter) is a harpist and vocalist and an avid teacher in both disciplines. She has received degrees in Harp Performance and Vocal Pedagogy from UNC Charlotte and a Masters in Music from the University of Michigan.
As a solo performer, she has been a prize winner in a number of national and international harp competitions, including being awarded First Place in the Rosen-Schaffel Competition for Young and Emerging Artists. As a recipient of this award, she has twice been a guest concerto artist with the Eastern Music Festival Orchestra under the direction of Gerard Schwarz. In addition to her extensive solo work, Mrs. Koeppen has also performed with the New York City Ballet, the Battle Creek Symphony Orchestra, the Charlotte Symphony Orchestra, and the Union Symphony Orchestra, as well as various chamber groups. She has performed across the United States and abroad, including the World Harp Congress in Sydney, Australia, and has lectured at the WAAE music education conference in Auckland, New Zealand.
Mrs. Koeppen also maintains an active teaching career. She has taught at various summer music programs including Interlochen Center for the Arts and the American Harp Society's Camp Innovation, and she has helped to found and run Brush Strokes and Music Notes' summer program for children which incorporates a diverse body of students from various backgrounds in a week of arts and music immersion. She has been the Music Director and a member of the vocal and harp faculty of GreenSpring International Academy of Music and also has a private music studio offering harp and voice lessons to both children and adults. Her students are active musicians who have been accepted into notable music programs, performed in venues such as the White House and Biltmore Estate, and have been prize winners in solo competitions.
Mrs. Koeppen is on the harp faculty at Appalachian State University and also serves as the Executive Director for the Brush Strokes and Music Notes Foundation.
Dr. Dakota Corbliss - Assistant Professor of Horn
Dr. Dakota Corbliss has been named the Assistant Professor of French Horn at Appalachian State University! Prior to this, he served as the Visiting Assistant Professor of French Horn for the 2021-22 academic year.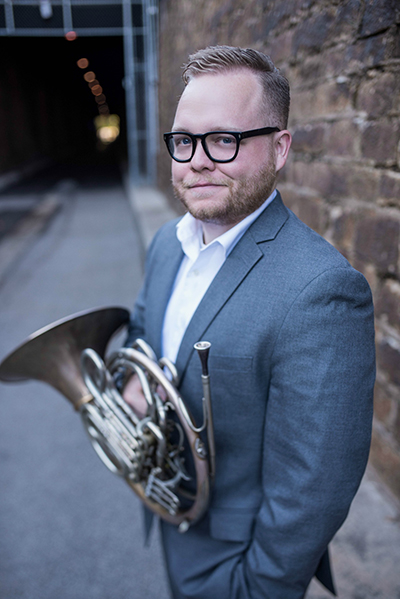 Dr. Corbliss has earned degrees from the University of South Carolina (DMA), University of Miami (MM), and Virginia Tech (BA). As an ensemble performer, Dr. Corbliss is the Third Horn in the Roanoke Symphony Orchestra while playing frequently with many other regional orchestras including the North Carolina Symphony, Charlotte Symphony, Augusta Symphony, Virginia Symphony, South Carolina Philharmonic, and Long Bay Symphony. In the past, he has performed with the likes of New World Symphony, Miami City Ballet, the United States Navy Band Southwest, the United States Air Force Heritage of America Band, South Florida Philharmonic, and many others.
An avid chamber musician, Dr. Corbliss helped found Vice City Brass, a collective of brass and electronic musicians aiming to bridge the generational gap between the past, present, and future. Corbliss has recently co-founded a new music group called PIVOT, a horn and saxophone duo dedicated to promoting perspective shifts among their audience.
In an administrative role, Dr. Corbliss is currently the Chief Operations Officer for the Brass Institutes of America, a series of brass chamber music festivals that take place across the country. He has also worked logistics on many projects including the Savvy Arts Venture Challenge and the College Music Society Summit.