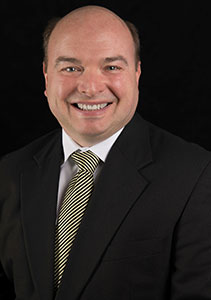 Welcome to the website for the Hayes School of Music at Appalachian State University, a community of musicians, scholars, and practitioners that provides exceptional opportunities for undergraduate and graduate programs in music. Our faculty and staff are dedicated to the success of every student, devoting their musical and professional expertise, as well as their time and energy, to the transformational experience that we provide for our learners at Appalachian State University. The web pages will offer information and details on many of the aspects of our programs; however, we hope that you will also take the opportunity to visit our campus in the High Country, so that you can feel and observe the community of musicians that makes the Hayes School of Music a tremendous place to learn and grow. Please see our calendar of events and join us for one or more of the performances or activities presented on our beautiful campus.
As I begin my first year as Dean of the Hayes School of Music, following in the formidable footsteps of our previous deans: Dr. Arthur Unsworth, Dr. William Harbinson, and Dr. William Pelto; I look forward to greeting many new and returning students and their families, alumni, and community members!
Dr. James Douthit, Dean
Hayes School of Music
---
See the Music Notes newsletter for weekly updates from the dean.