Dr. Melody Schwantes, MT-BC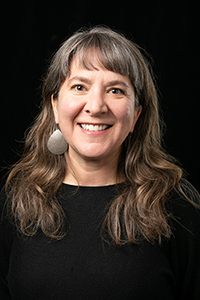 Main Title:
Associate Professor of Music Therapy
Program Director, Graduate Music Therapy Program
BA, Psychology, Appalachian State University, 2000
BM, Music Therapy, Appalachian State University, 2000
MMT, Music Therapy, Appalachian State University, 2007
PhD, Aalborg University, Aalborg, Denmark, 2011
Melody Schwantes provides clinical supervision for music therapy students and teaches graduate and undergraduate courses including: Music Therapy Clinical Skills, Clinical Research Project, Models of Music Therapy in Mental Health, Functional Techniques, Research Methods in Music Therapy, Ethics and Anti-Oppressive Practices, and Introduction to Music Therapy. A board certified music therapist, she also maintains a private practice, Joie de Vivre Music Therapy. Dr. Schwantes's clinical experience includes work with older adults, adults with mental illness, children with disabilities, and adults with medical needs in a variety of settings in the US, as well as in the Czech Republic. Her research centers social justice and participatory action approaches, and she has presented at conferences nationally and internationally. Melody values critical pedagogy in her classroom and works toward being an inclusive educator and practitioner.