Jazz Week
Jazz Week 2021
The Hayes School of Music is proud to present Jazz Week, which is generously supported by the Adrienne Finkel Jazz Residency Fund!
From April 25-28, six great jazz performers will present virtual clinics, masterclasses, and lectures to Appalachian State University students, faculty, and staff. Our visitors will offer an incredible range of musical expertise and career insights through these interactive ZOOM events.
Hayes School of Music students, faculty, and staff will receive the ZOOM link in their email.
Organized by Professor Todd Wright, Jazz Area Coordinator, this Jazz Appreciation Month event celebrates the great American musical genre by connecting Hayes School of Music students with those who have shaped the world of jazz.
Schedule
Sunday, April 25
6:00-7:00pm: Lecture by Jazz Historian Gary Carner

Gary Carner will present a lecture on the musical career of Pepper Adams, baritone saxophonist with Thad Jones/Mel Lewis Orchestra and others, "Pepper Adams: saxophone virtuoso."

7:15-8:15pm: Clinic with Percussionist Shirazette Tinnin

HSOM alumna Shirazette Tinnin will present a clinic session, "Thinking out of the box."

8:30-9:30pm: Clinic with Singer Michelle Amato

Michelle Amato will present a session "The versatile vocal musician and a pathway to a busy singing career."
Monday, April 26
10:00-11:00pm: Jazz After Hours - Clinic with Organist Tony Monaco

Tony Monaco will conduct a clinic, "What does groove mean in jazz and contemporary music?"
Tuesday, April 27
10:00-11:00pm: Jazz After Hours - Clinic with Trombonist Wycliffe Gordon

Wycliffe Gordon, former trombonist with Wynton Marsalis, will conduct a clinic session "Improvisation and beyond."
Wednesday, April 28
10:00-11:00pm: Jazz After Hours - with Bassist John Clayton

John Clayton, of the Clayton-Hamilton Jazz Orchestra, will conduct a bass masterclass.
Gary Carner, jazz historian
Michelle Amato, vocalist
Wycliffe Gordon, trombonist
Shirazette Tinnin, percussionist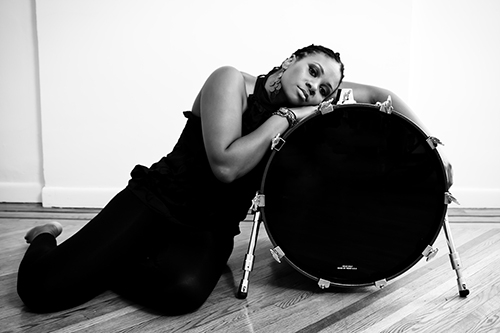 HSOM Alumna
Tony Monaco, organist
John Lee Clayton, bassist