Black History Month Concerts
Program 2: February 13, 4pm
Thumbnail Sketches of a Day in the Life of a Washerwoman (ca. 1938-4), by Florence Price (1887-1953)
I. Morning
II. Dreaming at the Washtub
III. A Gay Moment
IV. Evening Shadows

Troubled Water (1967), by Margaret Bonds (1913-1972)
Performer: Rodney Reynerson, piano
"Womanblack: WE begin with You (For Safisha)", by Haki R. Madhubuti (b. 1942)
"Women Black: Why These Poems," by Haki R. Madhubuti
"Safisha," by Haki R. Madhubuti
Performer: Oprah Whitfield, reader
Three Spirituals (1937-42), by Florence Price
I Couldn't Hear Nobody Pray
Ev'ry Time I Feel the Spirit
Performers: James Douthit and Melissa Lesbines, piano
It's Me, O Lord, arranged by Betty Jackson King (1928-1994)
Performers:
Nicole Sonbert, soprano
James Douthit, piano
"Banneker," by Rita Dove (b. 1952)
Performer: Leon Lewis, reader

Ennanga (1956), by William Grant Still (1895-1978)
Performers:
Amber Carpenter, harp
Nancy Bargerstock, violin
Margaret Bragg, violin
Eric Koontz, viola
Corinne Cassini, cello
Junie Cho, piano

Composers:
Margaret Bonds (1913-1972)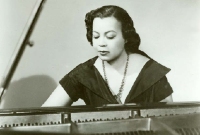 Margaret Bonds experienced the full weight of apartheid America as a young black woman studtying at such well-known music schools as Northwestern University and the Juilliard School. Despite the obstacles, though, Bonds achieved remarkable notoriety, mostly due to the quality and popularity of her original vocal works as well as adaptations of Negro Spirituals. A remarkable pianist, Bonds was the first African-American to solo with the Chicago Symphony Orchestra. She concluded her professional life in Los Angeles, teaching at the Los Angeles Inner City Cultural Center and Repertory Theater.
Betty Jackson King (1928-1994)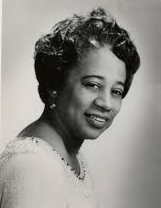 Like so many black musicians of her generation, Betty Jackson King received her early exposure to music in church, The Community Church of Woodlawn (Chicago), where her father was pastor and her mother a prominent singer. Her early exposure to spirituals informed much of her compositions, many of which retain biblical references congruent with her cultural roots. But her background also conditioned her to a life-long love of learning the art of music and she attended two musical colleges in Chicago as well as in nearby Michigan. Much of her professional life was spent teaching at Chicagoland schools and she finished her career serving as a high school choir director in New Jersey. Her expertise in that area garnered her a Teaching Education Award from then governor Thomas Keane.
Florence Price (1887-1953)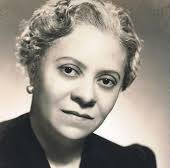 Florence Price was a very prolific composer. Even with a large catalog of compositions, a cache of some 200 manuscripts and papers was discovered as recently as 2009. After graduating valedictorian of her high school class (age 14) in Little Rock, Arkansas, the young musician travelled to Boston for studies at the New England Conservatory, majoring in piano and organ performance. Her prowess on those instruments fueled a style of writing for piano that is fluent, often flashy, and always rooted in traditional sources. Returning to Little Rock after her studies in the east, Price settled into a comfortable existence, teaching, performing and always writing music. But racial violence in Little Rock compelled her to move to Chicago with her husband and two children. Here, she flourished as a composer of both concert and commercial music, achieving renown with the Chicago Symphony's premier of her Symphony in E Minor. In 1928 she gained further recognition with the publication of works for piano, voice, and teaching pieces by the prestigious G Schirmer edition. Her adopted city of Chicago proved to be a fertile field for her many activities as a musician over a long career.
William Grant Still (1895-1978)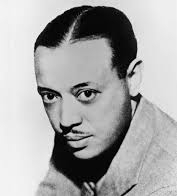 Born in Mississippi, William Grant Still grew up in Little Rock, Arkansas, attending the same elementary school as Florence Price. After studies at Oberlin Conservatory, Still achieved early recognition for his Afro-American Symphony (1930). This work was widely performed and led to a commission for an opera at the New York City Opera as well as conducting engagements. Still's earliest musical experiences were with jazz ensembles and in theaters, playing with WC Handy and doing arrangements for Sophie Tucker, for instance. A Guggenheim Fellowship came in the mid-1930s, when the composer had just moved to Los Angeles. He used the award to write Blue Steel, the first of what would total 7 operas, one of which was performed on national television in 1981. Besides his activity as a classical composer, he also continued to conduct and to write music and arrangements for the entertainment industry, working with such luminaries as Bing Crosby, Ronald Coleman and Hollywood's most storied film composer, Dmitri Tiomkin. His broad and deep public exposure through much of his career has earned him the sobriquet, "Dean of African American Composers."
Rita Dove (b. 1952)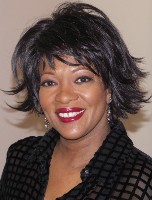 Rita Dove was born in Akron, Ohio, the daughter of one of the first Black chemists in the tire industry. Dove was encouraged to read widely by her parents, and she excelled in school. She was named a Presidential Scholar, one of the top 100 high school graduates in the country, and attended Miami University in Oxford, Ohio as a National Merit Scholar. After graduating, Dove received a Fulbright to study at the University of Tübingen in West Germany, and later earned an MFA at the Iowa Writers' Workshop where she met her husband, the German writer Fred Viebahn. Dove made her formal literary debut in 1980 with the poetry collection The Yellow House on the Corner, which received praise for its sense of history combined with individual detail. The book heralded the start of a long and productive career, and it also announced the distinctive style that Dove continues to develop. In works like the verse-novel Thomas and Beulah (1986), which won the Pulitzer Prize, On the Bus with Rosa Parks (1999), a finalist for the National Book Critics Circle Award, and Sonata Mulattica (2009), Dove treats historical events with a personal touch, addressing her grandparents' life and marriage in early 20th-century Ohio, the battles and triumphs of the Civil Rights era, and the forgotten career of Black violinist and friend to Beethoven, George Polgreen Bridgetower. (Source: Poets.org)
Haki R. Madhubuti (b. 1942)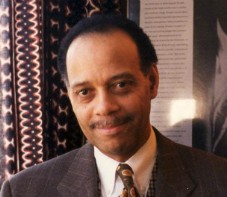 Born Donald Luther Lee in Little Rock, Arkansas, on February 23, 1942, Haki Madhubuti is a poet, essayist, and editor. He attended the University of Illinois and received an MFA from the University of Iowa.
Madhubuti is the author of more than twenty books, including Heart Love: Wedding & Love Poems (Third World Press, 1998); Groundwork: New and Selected Poems (Third World Press, 1996); Killing Memory, Seeking Ancestors (Lotus Press, 1987); Earthquakes and Sunrise Missions: Poetry and Essays of Black Renewal, 1973- 1983 (Third World Press, 1984); Book of Life (Broadside Press, 1973); and Directionscore: Selected and New Poems (Broadside Press, 1971). His prose works include Claiming Earth: Race, Rage, Rape, Redemption (1995), Black Men: Obsolete, Single, Dangerous? (1990), Enemies: The Clash of Races (1978), and Dynamite Voices I: Black Poets of the 1960s (1971). He is the editor most recently of Million Man March/Day of Absence: A Commemorative Anthology (1996).
The founder and editor of Third World Press and Black Books Bulletin, Madhubuti directs the Institute of Positive Education. Among his honors and awards are an American Book Award (1991) and fellowships from the National Endowment for the Arts and the National Endowment for the Humanities. He formerly worked as a professor of English and director of the Gwendolyn Brooks Center at Chicago State University. (Source: poets.org)