Black History Month Concerts
Program 1: February 6, 4pm
Introductory Remarks
Jamie Parson, J.D., Interim Chief Diversity Officer
Prelude No. 2 (1987), by Sir Roland Hanna (1932-2002)
Century Rag (1982), by Sir Roland Hanna
Perfomer: Melissa Lesbines, piano
Lamentations, "Black Folk Song Suite" (1980), by Coleridge-Taylor Perkinson (1932-2004)
IV: Perpetual Motion
Performer: Ellie Wee, cello
"Raised by Women" (2003), by Kelly Ellis (b. 1964)
Reader: Leon Lewis
Yuhwa (The Goddess of the Willow Trees) (2020), Adolphus Hailstork (b. 1941)
Performer: Nancy Schneeloch-Bingham, flute
Sonata for Oboe and Piano (2015), by Brian Raphael Nabors (b. 1991)
Movement I
Performers:
Alicia Chapman, oboe
Melissa Lesbines, piano
"The Pope Replies to the Ayatollah Khomeini" (1980), by Ishmael Reed (b. 1938)
"Skin Tight" (2021), by Ishmael Reed
Reader: Leonardo Flores

Composers:
Adolphus Hailstork (b. 1941)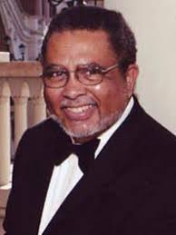 Adolphus Hailstork is a composer of a remarkable variety of works, balanced among the genres but all showing his unique compositional voice. About his own work, the composer notes, "It's always lyrical, tonal, narrative, dramatic, and propulsive." His compositions also reflect his unique engagement with black history, most recently in a requiem cantata for George Floyd, A Knee in the Neck. Dr. Hailstork holds degrees from Howard University, the Manhattan School of Music and Michigan State University. He still teaches at Norfolk State University and is Professor Emeritus at Virginia Commonwealth University. A recent concert of his works was produced at Old Dominion University, aptly named "Kaleidoscope," a one-word descriptor for the diversity of Hailstork's work.
Sir Roland Hanna (1932-2002)
Sir Roland Hanna was not only an extraordinary jazz pianist, but also a composer of remarkable versatility and staying power. His career spanned nearly a half century, with over 400 compositions and 50 recordings as either a leader or in a supporting role. While still a student at the Juilliard School in New York, Sir Roland worked with such jazz greats and Charles Mingus and Benny Goodman. What followed was a busy schedule of recordings, performances and composing. In the 1980s he took a brief hiatus from a busy schedule but returned to his art form in the 1990s. To say that an artist is "eclectic" is a bit of a cliche, but his output could be characterized that way. Still, his own words say it better by far: "For the average person, music is separated into categories, but not for me."
Coleridge-Taylor Perkinson (1932-2004)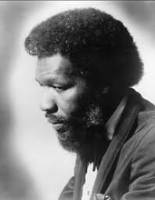 Coleridge-Taylor Perkinson lived a remarkable and varied life as a composing and performing musician. Like many black musicians coming of age in the 1940s and 50s, his family divided their time between the south (North Carolina) and larger cities in the north. Perkinson's musical life began as a boy soprano in New York City, a member of Robert Craft's choir dedicated to the performance and recording of the music of Igor Stravinsky. This very challenging start to his musical life conditioned the composer for a life of struggle and accomplishment. Both a jazz musician and a serious classical composer, Perkinson studied conducting at the Mozarteum in Salzburg, returning to New York to compose and conduct as well as sit in at the piano in some of Greenwich Village's most lively jazz clubs. Years in California followed, where he scored for both movies and television. Throughout a busy life, the composer produced a robust catalog of disciplined and powerfully-felt instrumental and vocal compositions. Here, the struggle and dynamism of the 1960s racial justice movement comes through in the music, which by turns can both thunder and lament, using the Negro Spiritual as source material.
Brian Raphael Nabors (b. 1991)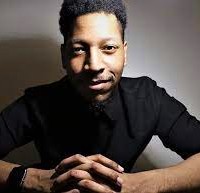 Brian Raphael Nabors (b.1991, Birmingham, AL) is a composer of emotionally enriching music that tells exciting narratives with its vibrant themes and colorful harmonic language. Nabors' music has been performed by the Cincinnati, Atlanta, Nashville, & Detroit Symphonies, as well as ROCO Chamber Orchestra. He has also been performed by artists such as the Atlanta Chamber Players, Dallas's Voices of Change, Boston Musica Viva and the Detroit Chamber Winds & Strings. He was named a 2021 composition fellow of the Tanglewood music festival; a 2021 Seikilos Focus Fellowship recipient by Air Serenbe, The Serenbe Institute; a 2019 composer fellow in the American Composers Orchestra's Earshot program with the Detroit Symphony Orchestra; a 2019 composer fellow with the Nashville Symphony Orchestra's Composer Lab; and 2019 cycle five grand prize winner of the Rapido! National Composition Contest. Nabors was also a 2020 Fulbright scholarship recipient to Sydney, Australia, studying with composer Carl Vine at the Sydney Conservatorium of Music (source: briannabors.com)
Ishmael Reed (b. 1938)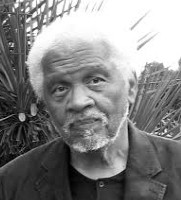 One of America's most significant literary figures, Ishmael Reed has published over 30 books of poetry, prose, essays, and plays, as well as penned hundreds of lyrics for musicians ranging from Taj Mahal to Macy Gray. His work is known for its satirical, ironic take on race and literary tradition, as well as its innovative, post-modern technique. Critic Robert Elliot Fox described Reed's work: "In his writing, Reed is a great improviser, a master of collage with an amazing ability to syncretize seemingly disparate and divergent materials into coherent 'edutainments'—forms of surprise, revelation, and frequent hilarity." Fox described how Reed uses humor "as a weapon in the very serious enterprise of exposing human excesses and absurdities, and, at the same time, to remind us of the dangers of taking ourselves and our cherished opinions too seriously." (Source: Poets.org)
Kelly Norman Ellis (b. 1964)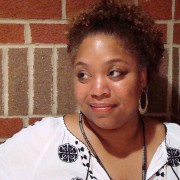 Kelly Norman Ellis is the author of Tougaloo Blues (2003) and Offerings of Desire (2012). Her poetry has appeared in Sisterfire: Black Womanist Fiction and Poetry, Spirit and Flame, Role Call: A Generational Anthology of Social and Political Black Literature and Art, Boomer Girls, Essence Magazine, Obsidian, Calyx, and Cornbread Nation. She is a recipient of a Kentucky Foundation for Women writer's grant and is a Cave Canem fellow and founding member of the Affrilachian Poets. Ellis is an associate professor of English and creative writing and chairperson for the Department of English, Foreign Languages and Literatures at Chicago State University. (source Poetry Foundation)