Black History Month Concert I
Black History Month Concerts
Program 1: February 14, 4pm
"The Truth" (2001), by Ted Joans (1928-2003)
"Hammurabi's Code," by Lloyd Oppong
Reader: Lloyd Oppong
Three Meditations for Viola and Organ (2016), by Adolphus Hailstork (b. 1941)
III. Easter
Performers:
Eric Koontz, viola
Joby Bell, organ
On a Quiet Lake (1929), by Florence Price (1887-1953)
Performer: Molly Reid, piano
"This Land Is Where We Buried Everything That Came Before You: African American History and Concepts of Ownership in Early Elementary Education" (2018), by Julian Randall (b. 1994)
Reader: Chris Meade
Bassoon Set (2003), by Adolphus Hailstork (b. 1941)
I. Moderato
II. Vivo
III. Lento e teneramente
IV. Allegretto
Performer: Jon Beebe, bassoon
"Dreams" (1968), by Nikki Giovanni (b. 1943)
"Until the Next Life" (2021), by Tiffany Green
Reader: Tiffany Green
In the Springtime (1976), by Betty Jackson King (1928-1994)
For You There is No Song (Edna St.-Vincent Millay) (1960), by H. Leslie Adams (b. 1932)
Feet O' Jesus (Langston Hughes) (1930), by Florence Price (1887-1953)
He's Got the Whole World In His Hands (1927), arr. by Margaret Bonds (1913-1972)
Performers:
Priscilla Porterfield, soprano
Rodney Reynerson, piano
"Majestad Negra" (1937), by Luis Palés Matos (1898-1959)
"The Tropics in New York" (1922), by Claude McKay (1889-1948)
Reader: Leonardo Flores
In the Bottoms (1913), by Nathaniel Dett (1882-1943)
Prelude: Night
Barcarolle: Morning
Dance: Juba
Performer: Rodney Reynerson, piano
Composers:
H. Leslie Adams (b. 1932)
Adams is a composer with a pronounced lyric and tonal sensibility, as is evident not only in his works for voice, but also in his compositions for solo piano and larger ensembles. Although known mostly for vocal works, Adams has had his instrumental compositions performed by major orchestras in the US and abroad. He recently received the Albert Nelson Lifetime Achievement Award by the Marquis, Who's Who (2021).
Margaret Bonds (1913-1972)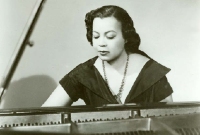 Margaret Bonds experienced the full weight of apartheid America as a young black woman studtying at such well-known music schools as Northwestern University and the Juilliard School. Despite the obstacles, though, Bonds achieved remarkable notoriety, mostly due to the quality and popularity of her original vocal works as well as adaptations of Negro Spirituals. A remarkable pianist, Bonds was the first African-American to solo with the Chicago Symphony Orchestra. She concluded her professional life in Los Angeles, teaching at the Los Angeles Inner City Cultural Center and Repertory Theater.
Nathaniel Dett (1882-1943)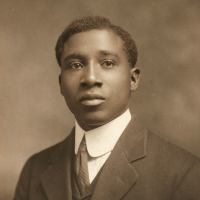 Nathaniel Dett is a composer whose career could be characterized as a series of "firsts;" first African-American to earn degrees from prestigious schools of music in the US, first classically trained African-American musician to perform at the White House and in Carnegie Hall, first composer of renown to fuse traditionally black musical forms with western classical. Dett was especially aware of the importance of preserving African-American musical culture, wondering aloud in his essays whether commercialism would adversely affect the music's authenticity. Nathaniel Dett was raised in Canada, the son of ex-slaves who escaped bondage and fled northward.
Adolphus Hailstork (b. 1941)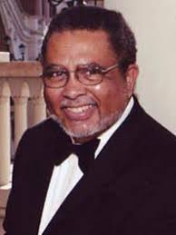 Adolphus Hailstork is a composer of a remarkable variety of works, balanced among the genres but all showing his unique compositional voice. About his own work, the composer notes, "It's always lyrical, tonal, narrative, dramatic, and propulsive." His compositions also reflect his unique engagement with black history, most recently in a requiem cantata for George Floyd, A Knee in the Neck. Dr. Hailstork holds degrees from Howard University, the Manhattan School of Music and Michigan State University. He still teaches at Norfolk State University and is Professor Emeritus at Virginia Commonwealth University. A recent concert of his works was produced at Old Dominion University, aptly named "Kaleidoscope," a one-word descriptor for the diversity of Hailstork's work.
Betty Jackson King (1928-1994)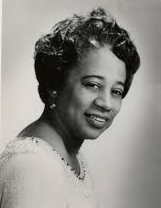 Like so many black musicians of her generation, Betty Jackson King received her early exposure to music in church, The Community Church of Woodlawn (Chicago), where her father was pastor and her mother a prominent singer. Her early exposure to spirituals informed much of her compositions, many of which retain biblical references congruent with her cultural roots. But her background also conditioned her to a life-long love of learning the art of music and she attended two musical colleges in Chicago as well as in nearby Michigan. Much of her professional life was spent teaching at Chicagoland schools and she finished her career serving as a high school choir director in New Jersey. Her expertise in that area garnered her a Teaching Education Award from then governor Thomas Keane.
Florence Price (1887-1953)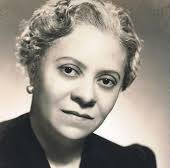 Florence Price was a very prolific composer. Even with a large catalog of compositions, a cache of some 200 manuscripts and papers was discovered as recently as 2009. After graduating valedictorian of her high school class (age 14) in Little Rock, Arkansas, the young musician travelled to Boston for studies at the New England Conservatory, majoring in piano and organ performance. Her prowess on those instruments fueled a style of writing for piano that is fluent, often flashy, and always rooted in traditional sources. Returning to Little Rock after her studies in the east, Price settled into a comfortable existence, teaching, performing and always writing music. But racial violence in Little Rock compelled her to move to Chicago with her husband and two children. Here, she flourished as a composer of both concert and commercial music, achieving renown with the Chicago Symphony's premier of her Symphony in E Minor. In 1928 she gained further recognition with the publication of works for piano, voice, and teaching pieces by the prestigious G Schirmer edition. Her adopted city of Chicago proved to be a fertile field for her many activities as a musician over a long career.
Ted Joans (1928-2003)
Ted Joans was a poet, visual artist, and trumpet player. He was a Surrealist who was also associated with the Beat Generation. But, Ted was a true original, and his work defies categorization. Ted's artistic work was heavily influenced by jazz rhythms. A former roommate of Charlie Parker's, Ted coined the phrase "Bird Lives!" upon Parker's death. Born in Cairo, Illinois, as a young man Ted moved to New York, where he became associated with the Bohemian scene in Greenwich Village. He met, and maintained close friendships with, a number of Beat Generation figures, including Jack Kerouac and Allen Ginsberg. Proclaimed a Surrealist by André Breton, Ted's poetry and visual art are important contributions to Surrealism. Ted traveled widely, reading his poetry in nearly every African country, and living in various European & African countries, as well as in the United States. At the time of his death in 2003, he was living in Vancouver, BC, Canada. (Source: tedjoans.com)
Claude McKay (1889-1948)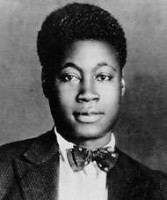 Claude McKay, born Festus Claudius McKay in Sunny Ville, Jamaica in 1889, was a key figure in the Harlem Renaissance, a prominent literary movement of the 1920s. His work ranged from vernacular verse celebrating peasant life in Jamaica to poems that protested racial and economic inequities. His philosophically ambitious fiction, including tales of Black life in both Jamaica and America, addresses instinctual/intellectual duality, which McKay found central to the Black individual's efforts to cope in a racist society. He is the author of The Passion of Claude McKay: Selected Poetry and Prose (1973), The Dialectic Poetry of Claude McKay (1972), Selected Poems (1953), Harlem Shadows (1922), Constab Ballads (1912), and Songs of Jamaica (1912), among many other books of poetry and prose. (Source: poetryfoundation.org)
Luis Palés Matos (1898-1959)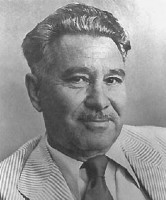 Luis Palés Matos was born on March 20, 1898, in Guayama, Puerto Rico, a small village with a predominantly black population. He supported himself variously, as a secretary, bookkeeper, journalist, civil servant, and teacher. In 1926, however, La Democracia published "Pueblo Negro" (black town), the first flowering of what was to become an influential and lasting movement: by blending rhythms, folklore, and words from African and Afro-Caribbean culture into the Spanish verse of Puerto Rico, Palés created a new genre of Latin American literature that came to be called Afro-Antillian poetry. In 1937, he published a collection of these poems as Tuntun de pasa y griferia (drumbeats of kink and blackness), which was recognized with an award from the Institute of Puerto Rican Literature. This collection also placed him, with Afro-Cuban poet Nicolas Guillén, as founder of the literary movement known as Negrismo. (Source: poets.org)
Julian Randall (b. 1994)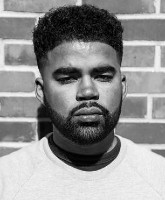 Julian Randall is a Living Queer Black poet from Chicago. He has received fellowships from Cave Canem, CantoMundo, Callaloo, BOAAT, Tin House, Milkweed Editions, and The Watering Hole. Julian is the recipient of a Pushcart Prize. Julian is the winner of the 2019 Betty Berzon Emerging Writer Award from the Publishing Triangle and the 2019 Frederick Bock Prize. His poetry has been published in New York Times Magazine, Ploughshares, and POETRY and anthologized in The Breakbeat Poets Vol.4, Nepantla and Furious Flower. He has essays in Vibe, Black Nerd Problems, and other venues. He holds an MFA in Poetry from Ole Miss. He is the author of Refuse (Pitt, Fall 2018), winner of the 2017 Cave Canem Poetry Prize, and a finalist for a 2019 NAACP Image Award, the Middle Grade novel Pilar Ramirez And The Prison of Zafa (Holt, Winter 2022). He talks a lot about poems and other things on Twitter at @JulianThePoet. (Source: juliandavidrandall.com)