Black History Month Concert III
Black History Month Concerts
Program 3: February 28, 4pm
Pre-Concert Interview with Dr. Willie C. Fleming, Chief Diversity Officer; conducted by Alvin Carlisle

Three Spirituals (1937-42), by Florence Price (1887-1953)
I Couldn't Hear Nobody Play
Lord, I Want to Be a Christian
Ev'ry Time I Feel the Spirit
Performers: Rodney Reynerson and Melissa Lesbines, piano
"Caged Bird" (1983), by Maya Angelou (1928-2014)
"As the Sun May Rise Up" (2021), by Tiffany Green
Reader: Tiffany Green
Scherzo (1973), by Coleridge-Taylor Perkinson (1932-2004)
Performer: Melissa Lesbines, piano
"San Francisco Suicide Hot Line" (1970), by Sonia Sanchez (b. 1934)
Reader: Leon Lewis
Lamentations, "Black Folk Song Suite" (1980), by Coleridge-Taylor Perkinson (1932-2004)
IV: Perpetual Motion
Performer: Ellie Wee, cello
"FLEX" (2019), by Julian Randall (b. 1994)
Reader: Chris Meade
For Clarinet (1964, rev. 1978), by Edward Bland (1926-2013)
Performer: Soo Goh, clarinet
Amber Waves for Solo Trombone and Interactive Electronics (2015), by Evan Williams (b. 1988)
Performer: Joseph Brown, trombone
"Parsley" (1983), by Rita Dove (b. 1952)
Reader: Leonardo Flores
Nightsongs (1961), by H. Leslie Adams (b. 1932)
Prayer (Langston Hughes)
The Heart of a Woman (Georgia Douglas Johnson)
Night Song (Clarissa Scott Delany)
Creole Girl (Leslie Morgan Collins)
Performers:
Nicole Sonbert, mezzo-soprano
Junie Cho, piano
Composers:
H. Leslie Adams (b. 1932)
Adams is a composer with a pronounced lyric and tonal sensibility, as is evident not only in his works for voice, but also in his compositions for solo piano and larger ensembles. Although known mostly for vocal works, Adams has had his instrumental compositions performed by major orchestras in the US and abroad. He recently received the Albert Nelson Lifetime Achievement Award by the Marquis, Who's Who (2021).
Edward Bland (1926-2013)
Edward Bland had a varied professional life as a composer. His works span traditional classical genres (piano pieces and a concerto for electric violin and orchestra) to compositions written for television and film. Bland's background in jazz plays a decisive role in his musical language, which is freely atonal and full of rhythmic intricacy. In addition to his musical compositions, he also wrote, directed and produced a film, The Cry of Jazz, which was adopted by the National Film Archive in the 1990s, 40 years after it was made.
Coleridge-Taylor Perkinson (1932-2004)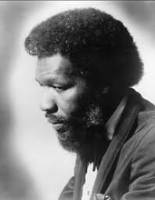 Coleridge-Taylor Perkinson lived a remarkable and varied life as a composing and performing musician. Like many black musicians coming of age in the 1940s and 50s, his family divided their time between the south (North Carolina) and larger cities in the north. Perkinson's musical life began as a boy soprano in New York City, a member of Robert Craft's choir dedicated to the performance and recording of the music of Igor Stravinsky. This very challenging start to his musical life conditioned the composer for a life of struggle and accomplishment. Both a jazz musician and a serious classical composer, Perkinson studied conducting at the Mozarteum in Salzburg, returning to New York to compose and conduct as well as sit in at the piano in some of Greenwich Village's most lively jazz clubs. Years in California followed, where he scored for both movies and television. Throughout a busy life, the composer produced a robust catalog of disciplined and powerfully-felt instrumental and vocal compositions. Here, the struggle and dynamism of the 1960s racial justice movement comes through in the music, which by turns can both thunder and lament, using the Negro Spiritual as source material.
Florence Price (1887-1953)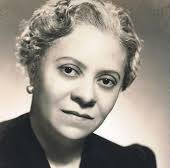 Florence Price was a very prolific composer. Even with a large catalog of compositions, a cache of some 200 manuscripts and papers was discovered as recently as 2009. After graduating valedictorian of her high school class (age 14) in Little Rock, Arkansas, the young musician travelled to Boston for studies at the New England Conservatory, majoring in piano and organ performance. Her prowess on those instruments fueled a style of writing for piano that is fluent, often flashy, and always rooted in traditional sources. Returning to Little Rock after her studies in the east, Price settled into a comfortable existence, teaching, performing and always writing music. But racial violence in Little Rock compelled her to move to Chicago with her husband and two children. Here, she flourished as a composer of both concert and commercial music, achieving renown with the Chicago Symphony's premier of her Symphony in E Minor. In 1928 she gained further recognition with the publication of works for piano, voice, and teaching pieces by the prestigious G Schirmer edition. Her adopted city of Chicago proved to be a fertile field for her many activities as a musician over a long career.
Evan Williams (b. 1988)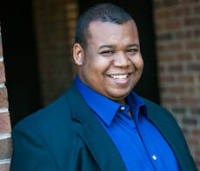 The music of Evan Williams represents the younger generation of composers on these programs. A graduate of Lawrence University, Bowling Green State University and the University of Cincinnati, Williams' music might be characterized by Kyle Gann's designation, "totalism." Elements include atonality, minimalism, improvisation, noise, and use of electronics. Currently on faculty at Rhodes College in Memphis, TN, Williams has attained notoriety through his compositions commissioned by members of some of the nation's leading orchestras, including Seattle Symphony, National Symphony Orchestra, Cincinnati Symphony, the Detroit Symphony and others. He also maintains a presence at national and international festivals for an array of his compositions, including those for electronics and electronic instruments.
Maya Angelou (1928-2014)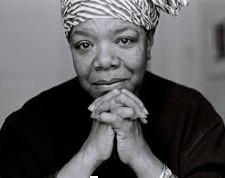 An acclaimed American poet, storyteller, activist, and autobiographer, Maya Angelou was born Marguerite Johnson in St. Louis, Missouri. Angelou had a broad career as a singer, dancer, actress, composer, and Hollywood's first female black director, but became most famous as a writer, editor, essayist, playwright, and poet. As a civil rights activist, Angelou worked for Dr. Martin Luther King Jr. and Malcolm X. She was also an educator and served as the Reynolds professor of American Studies at Wake Forest University. By 1975, wrote Carol E. Neubauer in Southern Women Writers: The New Generation, Angelou was recognized "as a spokesperson for… all people who are committed to raising the moral standards of living in the United States." She served on two presidential committees, for Gerald Ford in 1975 and for Jimmy Carter in 1977. In 2000, Angelou was awarded the National Medal of Arts by President Bill Clinton. In 2010, she was awarded the Presidential Medal of Freedom, the highest civilian honor in the U.S., by President Barack Obama. Angelou was awarded over 50 honorary degrees before her death. (Source: Poetry Foundation)
Rita Dove (b. 1952)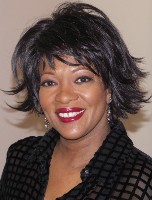 Rita Dove was born in Akron, Ohio, the daughter of one of the first Black chemists in the tire industry. Dove was encouraged to read widely by her parents, and she excelled in school. She was named a Presidential Scholar, one of the top 100 high school graduates in the country, and attended Miami University in Oxford, Ohio as a National Merit Scholar. After graduating, Dove received a Fulbright to study at the University of Tübingen in West Germany, and later earned an MFA at the Iowa Writers' Workshop where she met her husband, the German writer Fred Viebahn. Dove made her formal literary debut in 1980 with the poetry collection The Yellow House on the Corner, which received praise for its sense of history combined with individual detail. The book heralded the start of a long and productive career, and it also announced the distinctive style that Dove continues to develop. In works like the verse-novel Thomas and Beulah (1986), which won the Pulitzer Prize, On the Bus with Rosa Parks (1999), a finalist for the National Book Critics Circle Award, and Sonata Mulattica (2009), Dove treats historical events with a personal touch, addressing her grandparents' life and marriage in early 20th-century Ohio, the battles and triumphs of the Civil Rights era, and the forgotten career of Black violinist and friend to Beethoven, George Polgreen Bridgetower. (Source: Poets.org)
Julian Randall (b. 1994)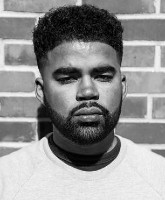 Julian Randall is a Living Queer Black poet from Chicago. He has received fellowships from Cave Canem, CantoMundo, Callaloo, BOAAT, Tin House, Milkweed Editions, and The Watering Hole. Julian is the recipient of a Pushcart Prize. Julian is the winner of the 2019 Betty Berzon Emerging Writer Award from the Publishing Triangle and the 2019 Frederick Bock Prize. His poetry has been published in New York Times Magazine, Ploughshares, and POETRY and anthologized in The Breakbeat Poets Vol.4, Nepantla and Furious Flower. He has essays in Vibe, Black Nerd Problems, and other venues. He holds an MFA in Poetry from Ole Miss. He is the author of Refuse (Pitt, Fall 2018), winner of the 2017 Cave Canem Poetry Prize, and a finalist for a 2019 NAACP Image Award, the Middle Grade novel Pilar Ramirez And The Prison of Zafa (Holt, Winter 2022). He talks a lot about poems and other things on Twitter at @JulianThePoet. (Source: juliandavidrandall.com)
Sonia Sanchez (b. 1934)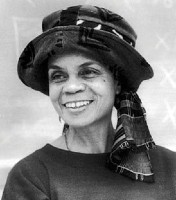 Poet, playwright, professor, activist and one of the foremost leaders of the Black Studies movement, Sonia Sanchez was born Wilsonia Benita Driver on September 9, 1934, in Birmingham, Alabama. Sanchez eventually moved to Harlem with her father, a schoolteacher, in 1943. She earned a BA from Hunter College in 1955 and attended graduate school at New York University, where she studied with the poet Louise Bogan. Sanchez also attended workshops in Greenwich Village, where she met poets such as Amiri Baraka, Haki R. Madhubuti, and Etheridge Knight, whom she later married. During the early 1960s Sanchez was an integrationist, supporting the ideas of the Congress of Racial Equality. But after listening to the ideas of Malcolm X, her work and ideas took on a separationist slant. She began teaching in 1965, first on the staff of the Downtown Community School in New York and later at San Francisco State College (now University). There she was a pioneer in developing Black Studies courses, including a class in African American women's literature. (Source: Poets.org)