Black History Month Concert II
Black History Month Concerts
Program 2: February 21, 4pm
"Love Your Enemy" (1966), by Yusef Iman (1933-1987)
"Poem for Half White College Students" (1969), by Amiri Baraka (1934-2014)
Reader: Oprah Whitfield
Incantation and Dance (1942), by William Grant Still (1895-1978)
Performers:
Alicia Chapman, oboe
Melissa Lesbines, piano
Maple Leaf Rag (pub. 1899), by Scott Joplin (c. 1868-1917)
Performer: Junie Cho, piano
"Dear John, Dear Coltrane" (1970), by Michael S. Harper (1938-1993)
"A Poem For Black Hearts" (1964), by Amiri Baraka (1934-2014)
"We Real Cool" (1959), by Gwendolyn Brooks (1917-2000)
Reader: Leon Lewis
Suite for Violin and Piano (1943), by William Grant Still (1895-1978)
II. Mother and Child
III. Gamin'
Performers:
Nancy Bargerstock, violin
Melissa Lesbines, piano
"When I Die I Will Go to Jazz" (2003), by Ishmael Reed (b. 1938)
"A Small Needful Fact" (2015), by Ross Gay (b. 1974)
Reader: Bruce Dick
God Bless the Child (1939), by Billie Holiday (1915-1959)/Arthur Herzog Jr. (1900-1983)
A Child is Born (1969), by Thad Jones (1923-1986)
Play it Momma (1974), by Mary Lou Williams (1910-1981)
Isfahan (1967), by Billy Strayhorn (1915-1967)
Performers:
Todd Wright, saxophone
Andy Page, guitar
Adam Booker, bass
Rick Dilling, drums
"The Children of the Poor"(1949), by Gwendolyn Brooks (1917-2000)
Reader: Myfawny Hull
Black Bottom Stomp, by Jelly Roll Morton (1890-1941)
Finger Buster, by Jelly Roll Morton
Performer: Bair Shagdaron, piano
Composers:
Billie Holiday (1915-1959)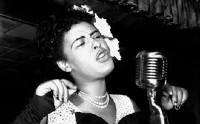 Few African-American musicians capture the public's imagination as much as Billie Holiday. Her many recordings (spanning 3 decades) show a unique voice, penetrating to the core of meaning in each song and replete with subtleties of pitch, rhythm and phrasing. Her outsized personality is the stuff of legend (including a biopic), but the purity and singularity of her style rises above the exegenses of her heroic struggle as a black musician. It should be noted that Billie Holiday was also an ebullient personality, known for her wit and sense of fun. She co-wrote a memoir of her life, Lady Sings the Blues.
Scott Joplin (c. 1868-1917)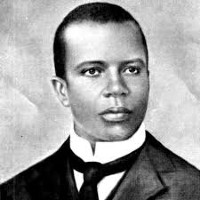 Scott Joplin was born around Texarkana, Texas, the son of a former slave. Probably the best-known composer of ragtime, Joplin was ambitious, professionally. He was driven to find a publisher of his many compositions and ended his career by composing a large-scale ragtime opera, Treemonisha. His music finds its place on any pianists' bookshelf and retains the antique charm and aroma of a simpler day, the composer treating us with ragtime compositions on themes as varied as pineapples, flowers, syncopations, and solace.
Jelly Roll Morton (1890-1941)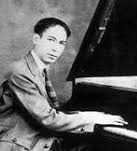 Born Ferdinand LaMothe to Creole parents in New Orleans, "Jelly Roll" Morton possessed a unique musical gift, both as a virtuoso pianist and prolific composer. His last name was adopted by him based on his step father's. Toward the end of his life, many of his compositions would be recorded by the pioneering chronicler of American Roots music, Alan Lomax. Morton possessed an outsize personality, even bragging to anyone who would listen that he "invented jazz." Despite the extravagance of that claim, Morton did figure prominently at the traditional birthplace of jazz, Storyville, that famous New Orleans district of speakeasies, bordellos, Creole culture and music. In addition to dazzling compositions for the piano, Morton also recorded extensively with his band, The Chili Peppers. His rather peripatetic existence brought him to stints in California, Chicago, Washington DC and finally, New York City, where he struggled to make ends meet, despite his considerable reputation and boundless energy. Whether he "invented" jazz or not, there is hardly a figure in that genre who has been the subject of more scholarly research than the composer of King Porter Stomp, Jelly Roll Morton.
William Grant Still (1895-1978)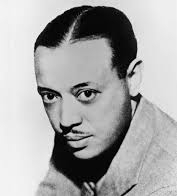 Born in Mississippi, William Grant Still grew up in Little Rock, Arkansas, attending the same elementary school as Florence Price. After studies at Oberlin Conservatory, Still achieved early recognition for his Afro-American Symphony (1930). This work was widely performed and led to a commission for an opera at the New York City Opera as well as conducting engagements. Still's earliest musical experiences were with jazz ensembles and in theaters, playing with WC Handy and doing arrangements for Sophie Tucker, for instance. A Guggenheim Fellowship came in the mid-1930s, when the composer had just moved to Los Angeles. He used the award to write Blue Steel, the first of what would total 7 operas, one of which was performed on national television in 1981. Besides his activity as a classical composer, he also continued to conduct and to write music and arrangements for the entertainment industry, working with such luminaries as Bing Crosby, Ronald Coleman and Hollywood's most storied film composer, Dmitri Tiomkin. His broad and deep public exposure through much of his career has earned him the sobriquet, "Dean of African American Composers."
Billy Strayhorn (1915-1967)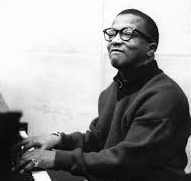 Billy Strayhorn came to prominence as Duke Ellington's most important arranger. But he was also a composer, although the system was such that Ellington received authorship for some compositions that were actually written by Strayhorn. Billy Strayhorn's early musical ambition was toward classical composition, but found too many roadblocks to his musical desires on account of his race. But his indomitable attitude and talent spurred him to approach Ellington after a concert, introducing himself to the jazz master by way of suggestions for better arranging his work! Ellington was impressed and took him into the fold of the band. During the next 25 years, Billy Strayhorn was indispensable to Ellington, penning such favorites as "Take the A Train," "Lush Life," "Chelsea Bridge," and many others.
Mary Lou Williams (1910-1981)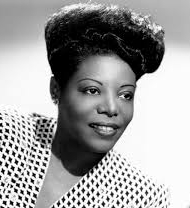 Mary Lou Williams is primarily known for her activities as both a jazz pianist and as an arranger during the Big Band era. A 1937 Variety Magazine article on the importance of arrangers lists her as the only woman in a list of 52 musicians who arranged for Big Bands. After years in New York City, the composer eventually moved to Europe, where she founded a record label and composed a series of jazz liturgical pieces, including Black Christ of the Andes, the first jazz mass given at St. Patrick's Cathedral in New York. Later in life, Mary Lou Williams received an appointment at Duke University, where she finished out her career.
Amiri Baraka (1934-2014)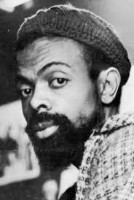 Poet, writer, teacher, and political activist Amiri Baraka was born Everett LeRoi Jones in 1934 in Newark, New Jersey. He attended Rutgers University and Howard University, spent three years in the U.S. Air Force, and returned to New York City to attend Columbia University and the New School for Social Research. Baraka was well known for his strident social criticism, often writing in an incendiary style that made it difficult for some audiences and critics to respond with objectivity to his works. Throughout most of his career his method in poetry, drama, fiction, and essays was confrontational, calculated to shock and awaken audiences to the political concerns of black Americans. For decades, Baraka was one of the most prominent voices in the world of American literature. (Source: poets.org)
Gwendolyn Brooks (1917-2000)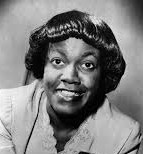 Gwendolyn Brooks is one of the most highly regarded, influential, and widely read poets of 20th-century American poetry. She was a much-honored poet, even in her lifetime, with the distinction of being the first Black author to win the Pulitzer Prize. She also was poetry consultant to the Library of Congress—the first Black woman to hold that position—and poet laureate of the State of Illinois. Many of Brooks's works display a political consciousness, especially those from the 1960s and later, with several of her poems reflecting the civil rights activism of that period. Her body of work gave her, according to critic George E. Kent, "a unique position in American letters. Not only has she combined a strong commitment to racial identity and equality with a mastery of poetic techniques, but she has also managed to bridge the gap between the academic poets of her generation in the 1940s and the young Black militant writers of the 1960s." (Source: poets.org)
Ross Gay (b. 1974)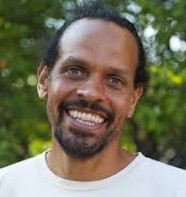 Ross Gay was born in Youngstown, Ohio. He earned a BA from Lafayette College, an MFA in Poetry from Sarah Lawrence College, and a PhD in English from Temple University. He is the author of Bee Holding (2020); Catalog of Unabashed Gratitude (2015), winner of the Kingsley Tufts Award and a finalist for the National Book Award and the National Books Critics Circle Award; Bringing the Shovel Down (2011); and Against Which (2006). He has also published an essay collection, The Book of Delights (2019). Gay is the co-author, with Aimee Nezhukumatathil, of the chapbook Lace and Pyrite: Letters from Two Gardens (2014), and with Richard Wehrenberg, Jr., River (2014). His honors include fellowships from the Guggenheim Foundation, Cave Canem, and the Bread Loaf Writer's Conference. (Source: poets.org)
Michael S. Harper (1938-1993)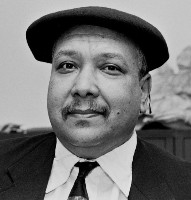 Acclaimed poet and teacher Michael S. Harper was born in 1938, in Brooklyn, New York. He earned his BA and MA from California State University and his MFA from the Iowa Writers' Workshop. Known for his innovative use of jazz rhythms, cultural allusion, historical referent, and personal narrative, Harper was "a deeply complex poet whose mission is to unite the fractured, inhumane technologies of our time with the abiding deep well of Negro folk traditions," wrote John Callahan in the New Republic.Poetry reviewer Paul Breslin noted that Harper did this by drawing "upon black history, literature, and myth." However, Harper was distinctive in that he often sought to bridge the traditional separation between black America and white America, writing poems that speak across the divide and draw upon elements of the racial, historical, and personal past of all Americans. (Source: Poets.org)
Yusef Iman (1933-1987)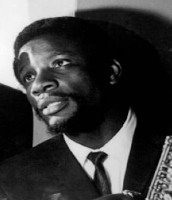 Yusef Iman. He was a Black poet, singer, actor, playwright, and director. Born Joseph Washington Jr. he was one of five children from Savannah, GA. His journey into adulthood included a membership in the Nation of Islam, through Malcolm X of Muslim Mosque Inc., and the O.A.A.U. (Organization of Afro-American Unity). It was in the Muslim Mosque Inc. that Malcolm X bestowed the name "Yusef Iman" on him. Malcolm X always marveled how faithful he was, so he changed his name from Joseph, which is Yusef in Arabic and Iman means faith. As a writer his volumes of poetry include Something Black (1967) and Poetry for Beautiful Black Women (1969). Iman contributed poetry to The Journal of Black Poetry and to numerous anthologies. Some of his poetry was used as a grand finale for the cultural exhibit "Harlem on My Mind." Yusef Iman died on to June 23, 1987. (Source: AAREG)
Ishmael Reed (b. 1938)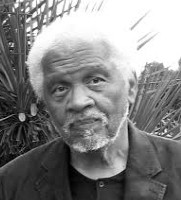 One of America's most significant literary figures, Ishmael Reed has published over 30 books of poetry, prose, essays, and plays, as well as penned hundreds of lyrics for musicians ranging from Taj Mahal to Macy Gray. His work is known for its satirical, ironic take on race and literary tradition, as well as its innovative, post-modern technique. Critic Robert Elliot Fox described Reed's work: "In his writing, Reed is a great improviser, a master of collage with an amazing ability to syncretize seemingly disparate and divergent materials into coherent 'edutainments'—forms of surprise, revelation, and frequent hilarity." Fox described how Reed uses humor "as a weapon in the very serious enterprise of exposing human excesses and absurdities, and, at the same time, to remind us of the dangers of taking ourselves and our cherished opinions too seriously." (Source: Poets.org)