Location
TBD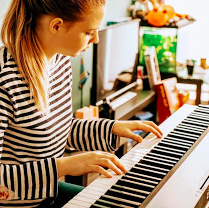 Let's Play!
Appalachian Beginner's Piano Club
Join this small group class to learn about the foundations of beginning piano! Learn reading and rhythm concepts through keyboard skills and off-bench activities. Parents are welcome and encouraged to attend each 45-minute class.
Approval of Policies and Procedures
By submitting your payment and registration form, you are agreeing to abide by the policies of the Community Music School Piano Club. The Community Music School reserves the right to change any curricular offering, policy, procedure or fee. Please take a moment to read the following policies regarding study at the CMS. These policies exist to create a user-friendly and misunderstanding-free environment for students, parents and teachers.